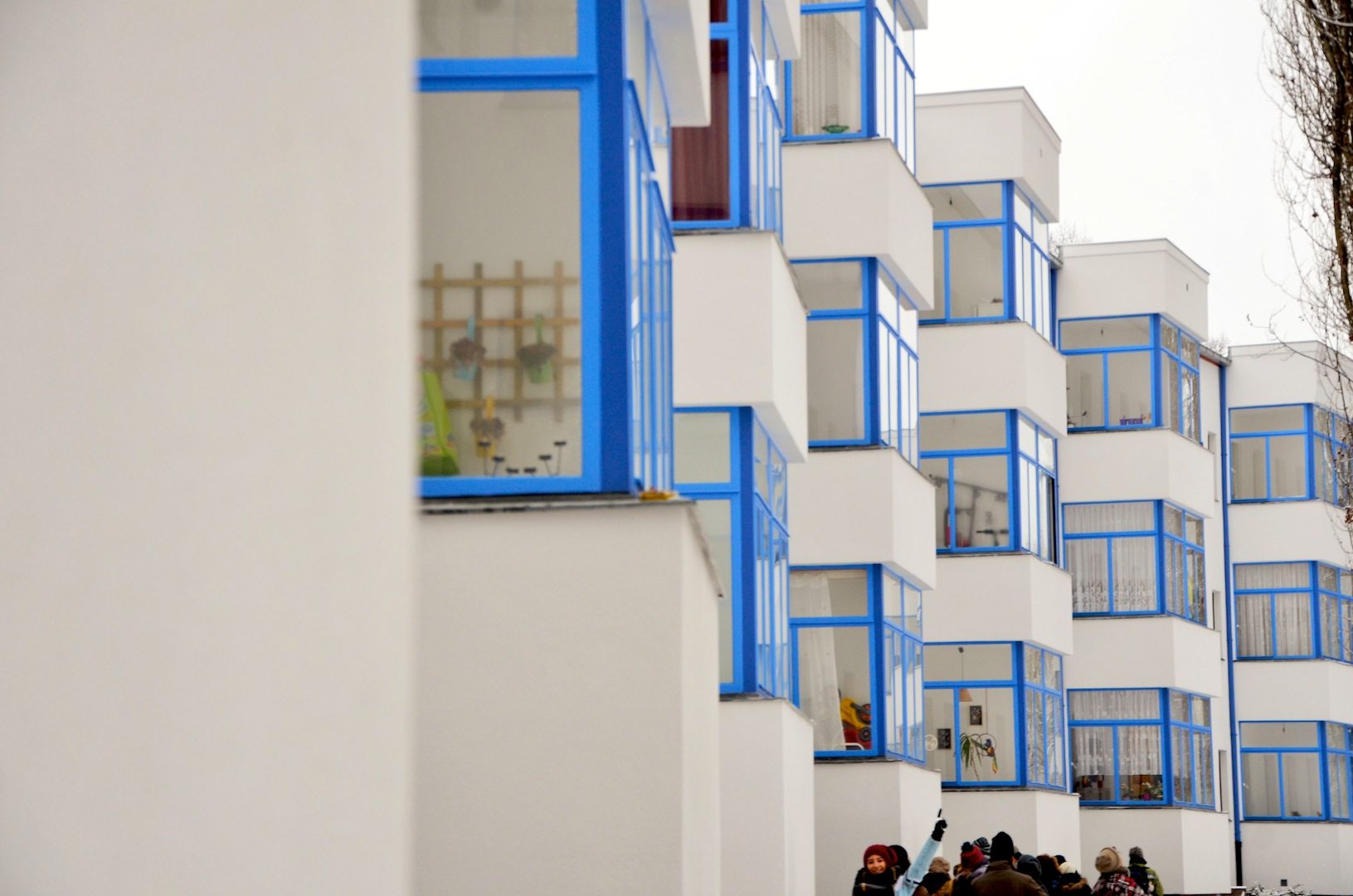 The excursion report by architect and assistant professor Sevince Bayrak.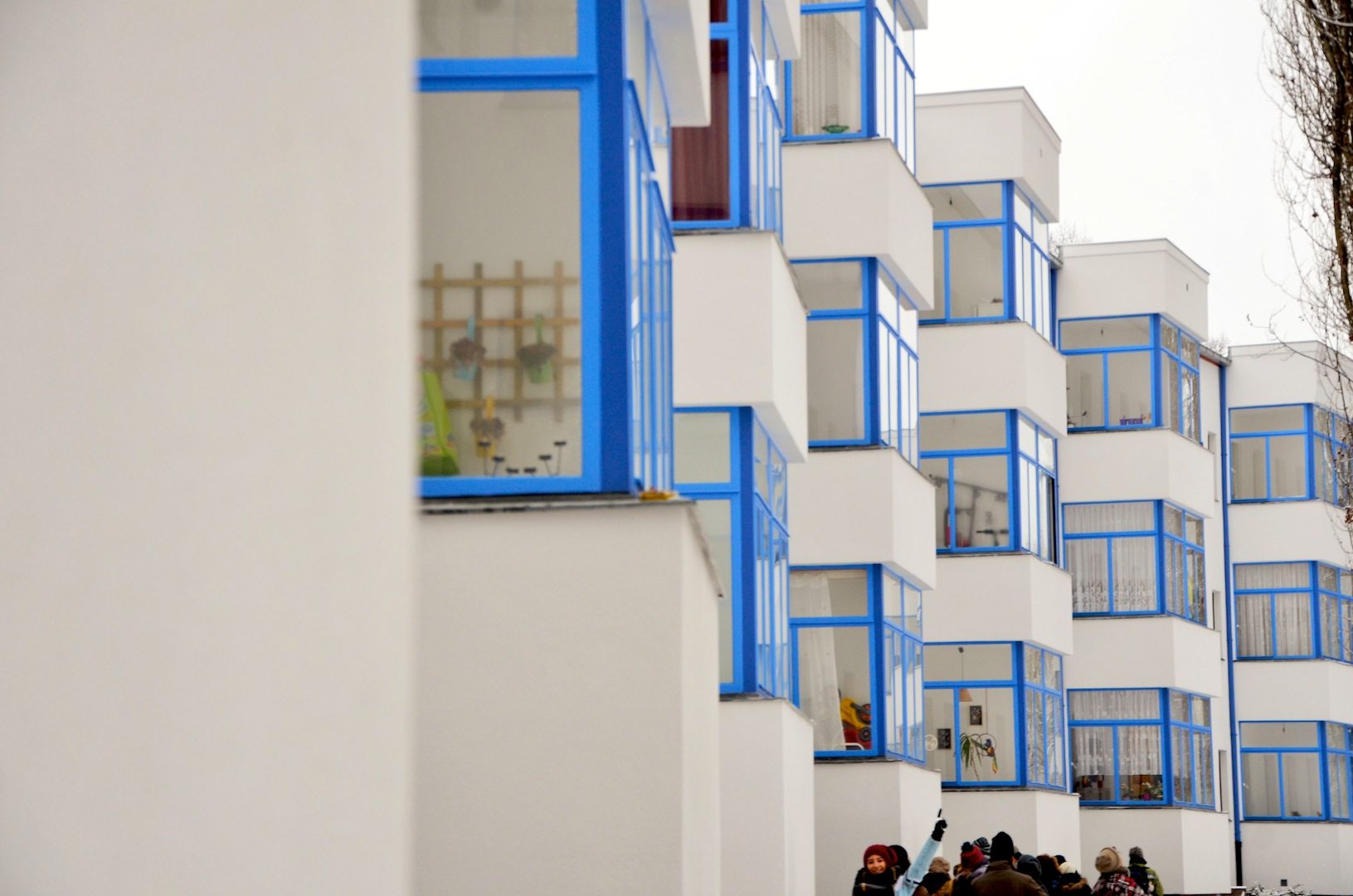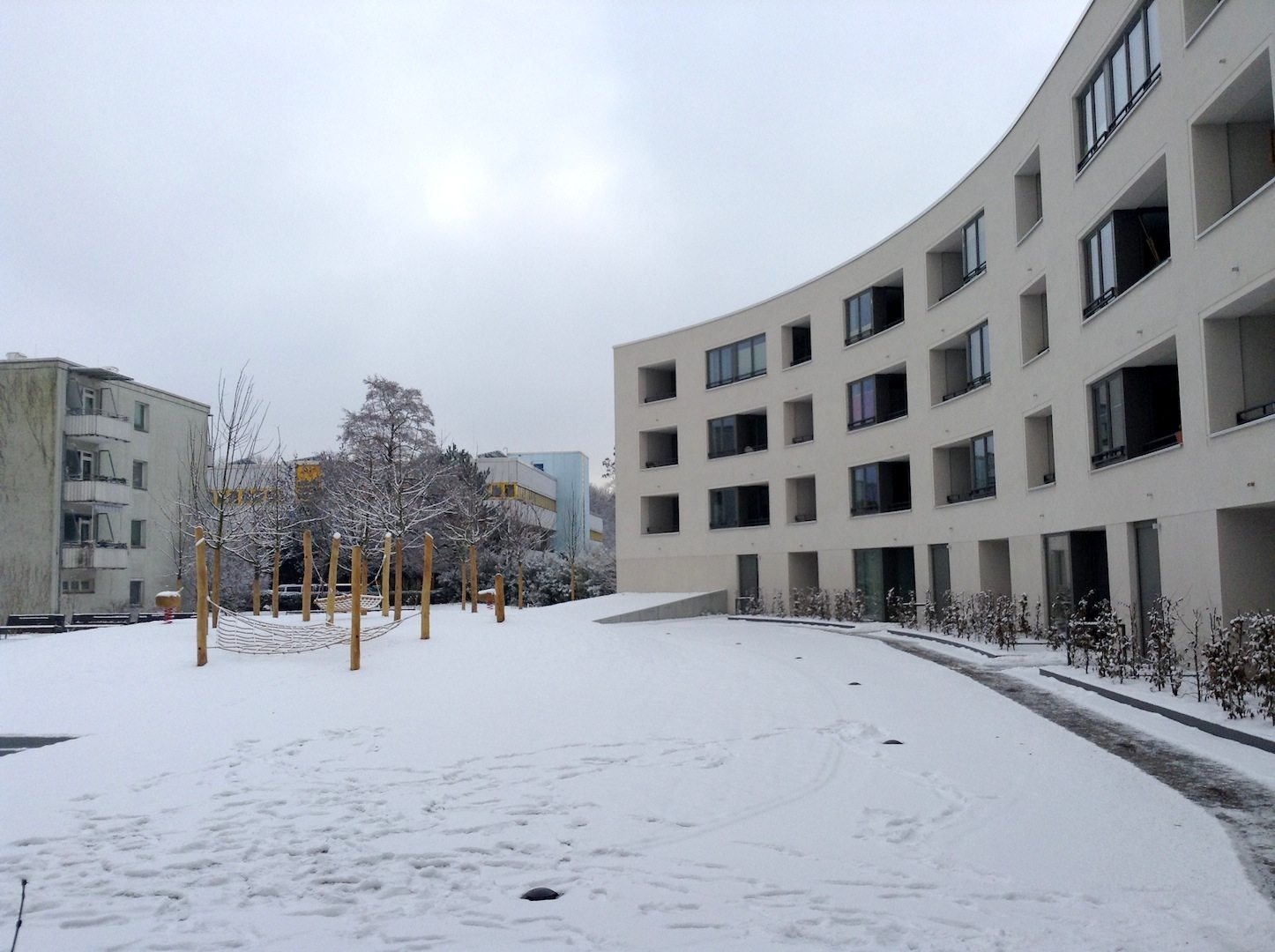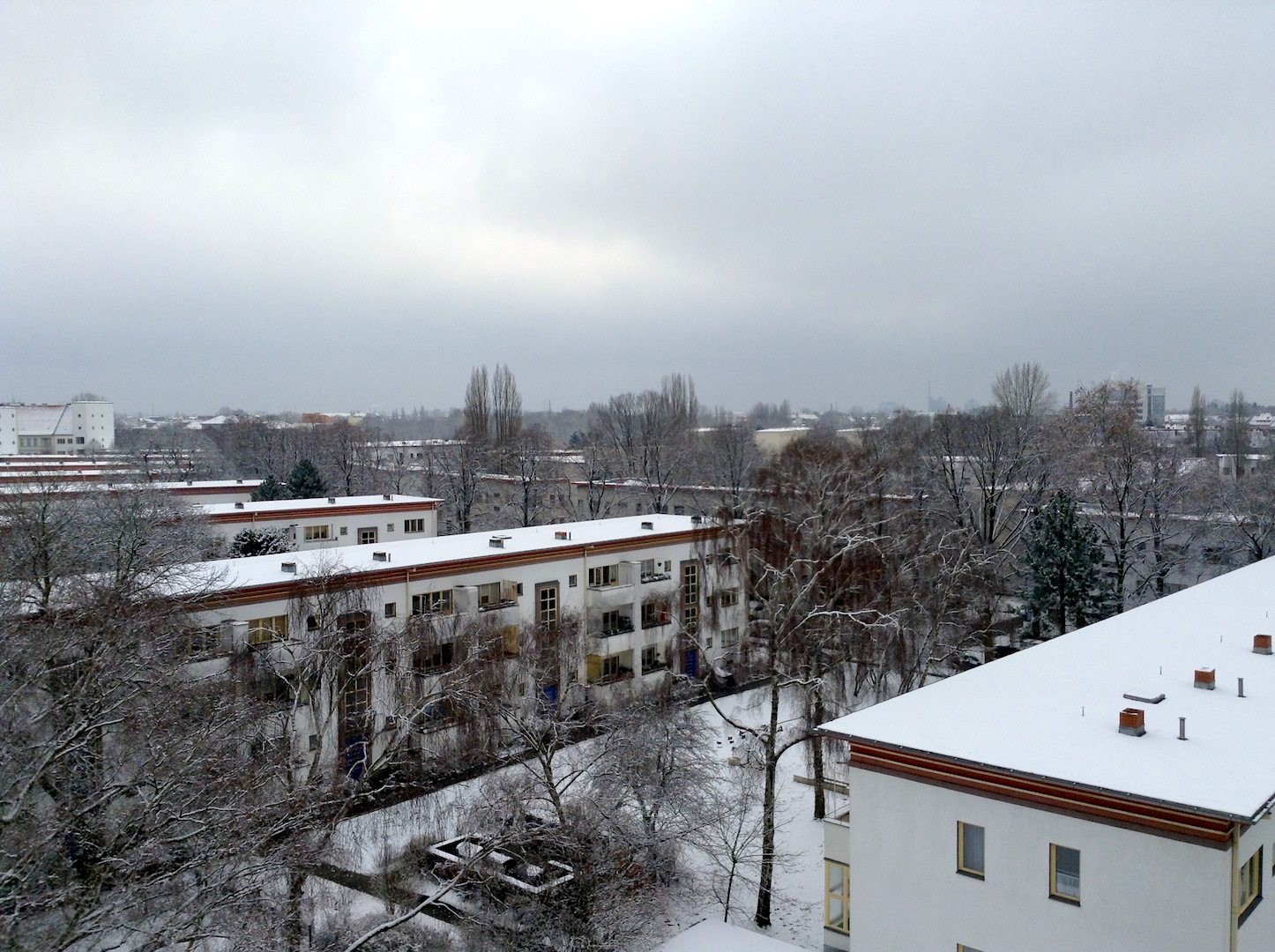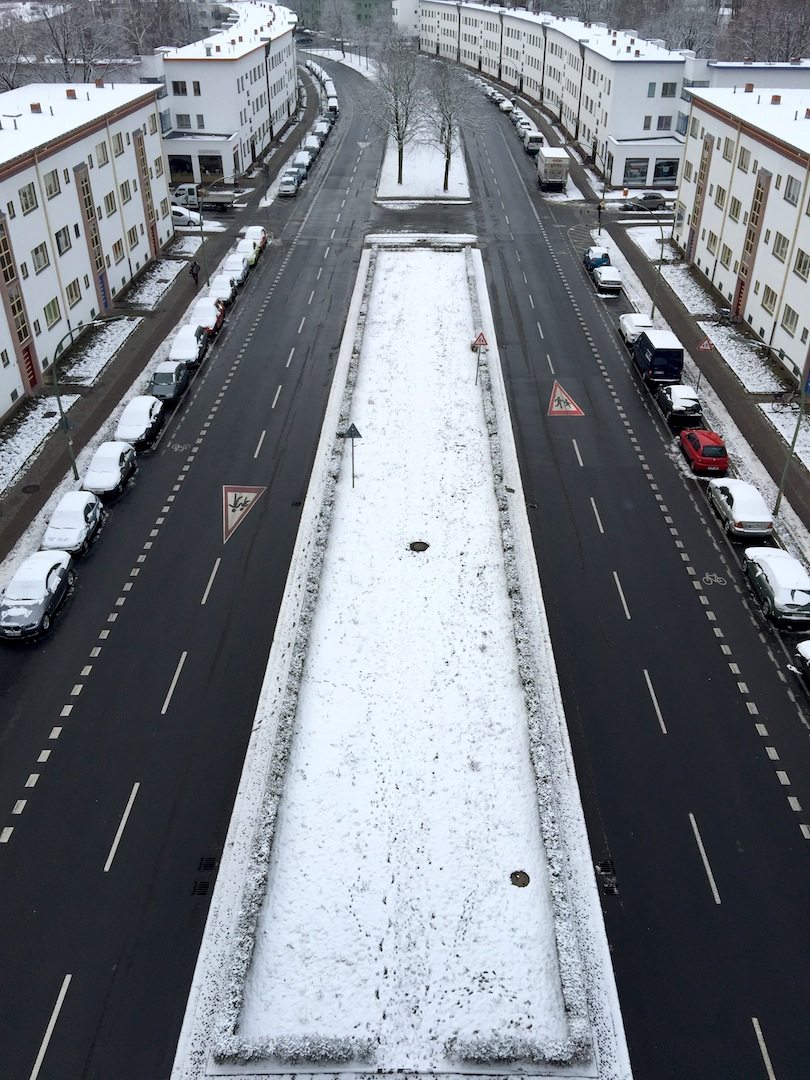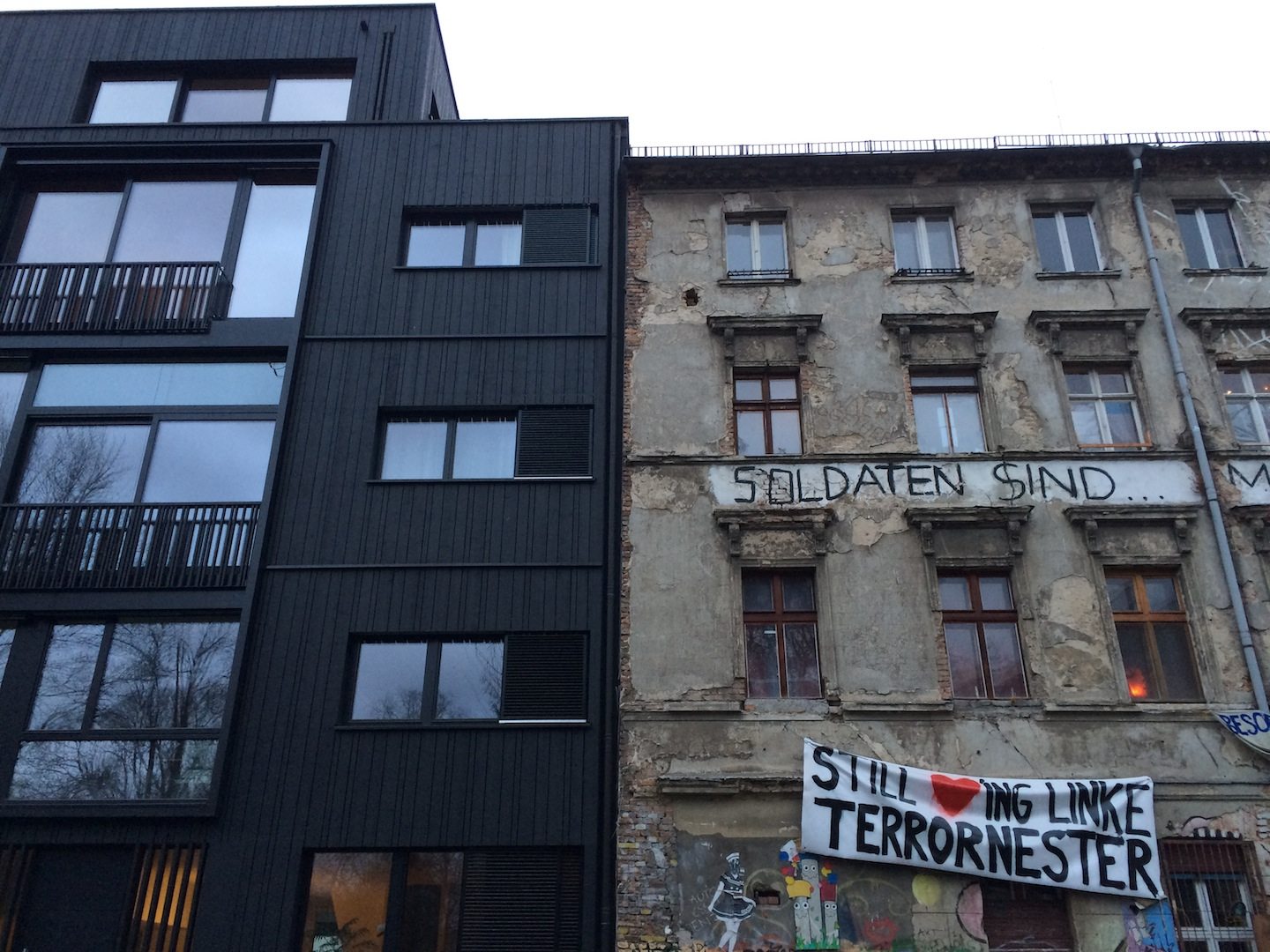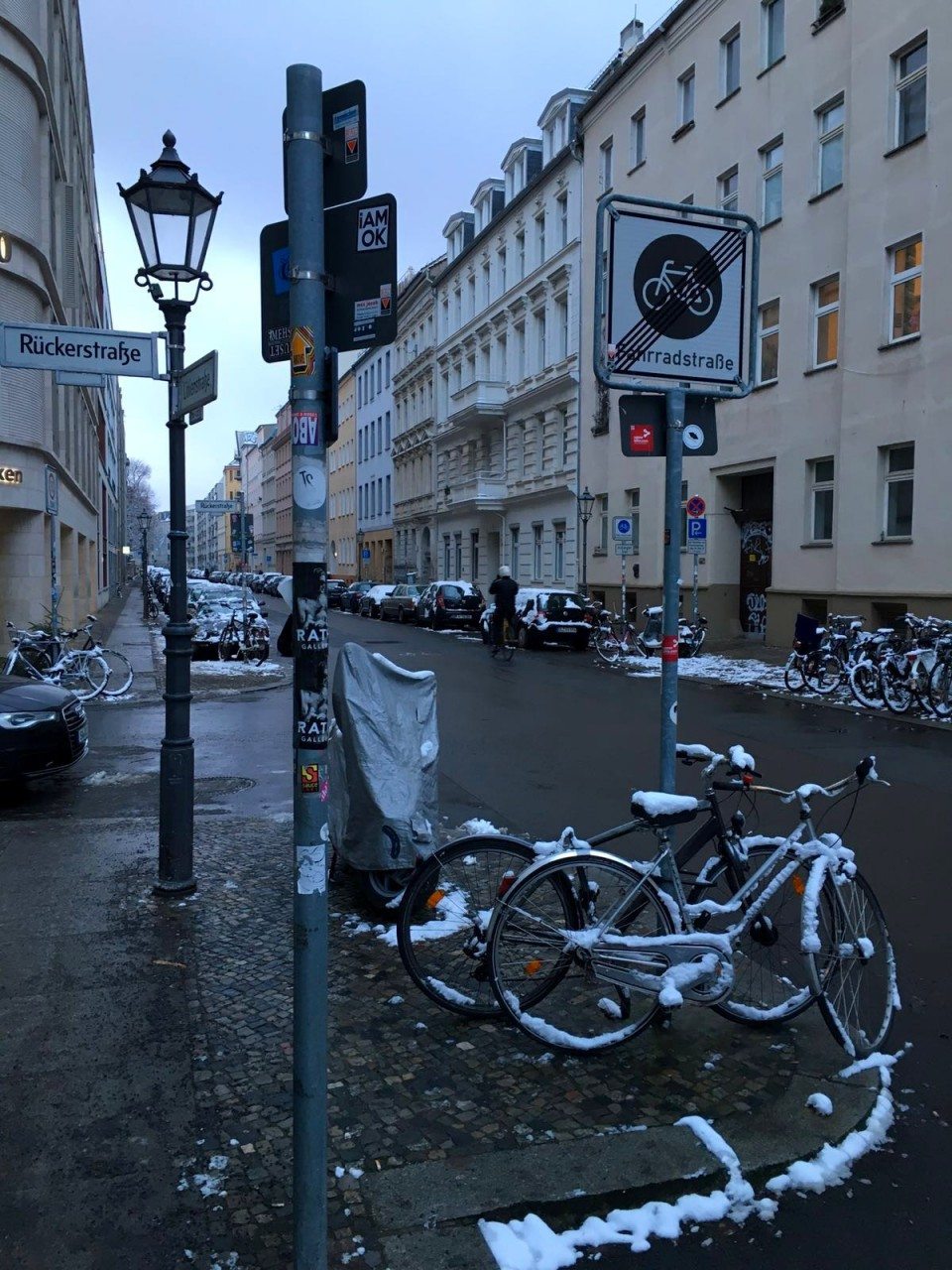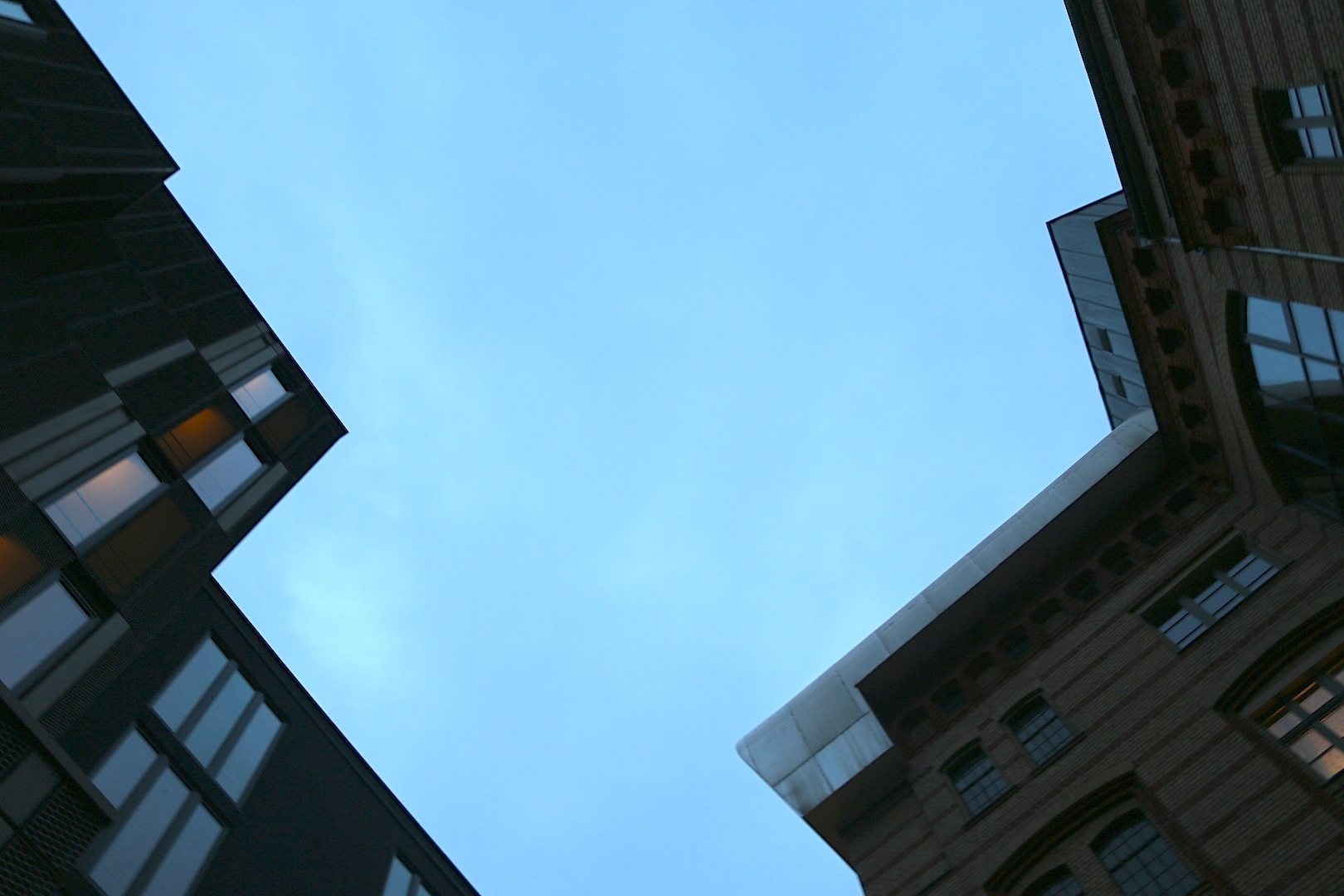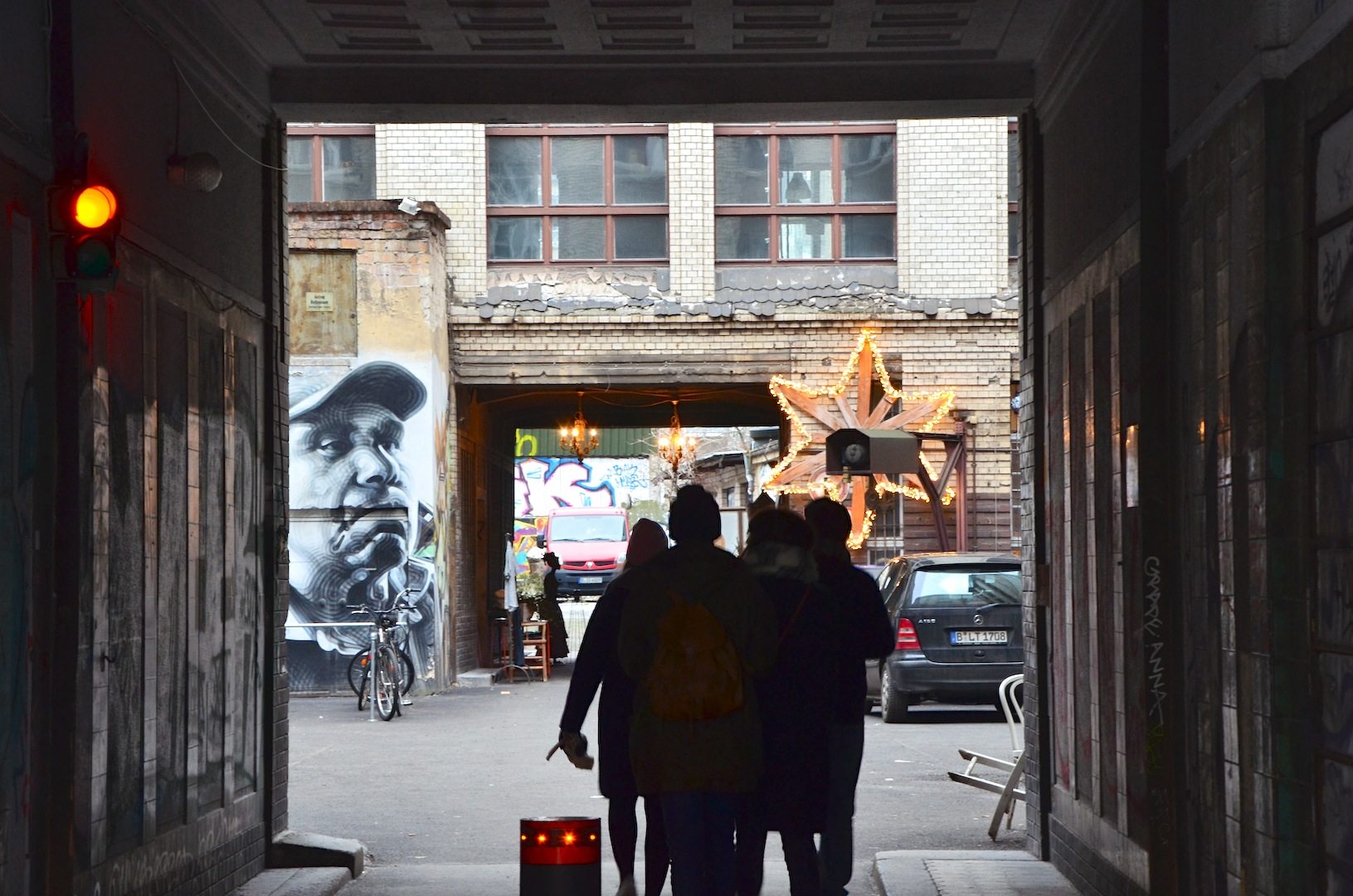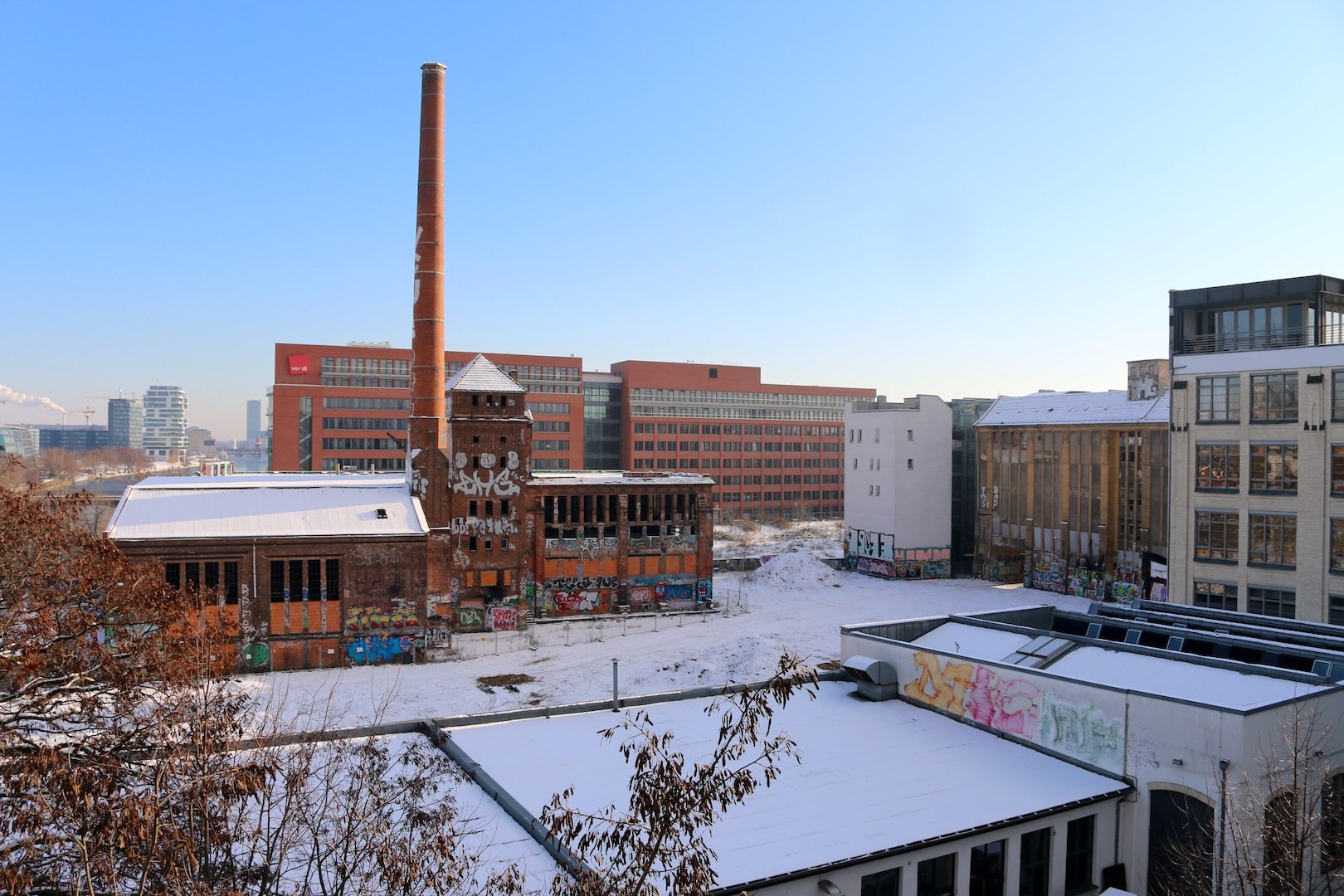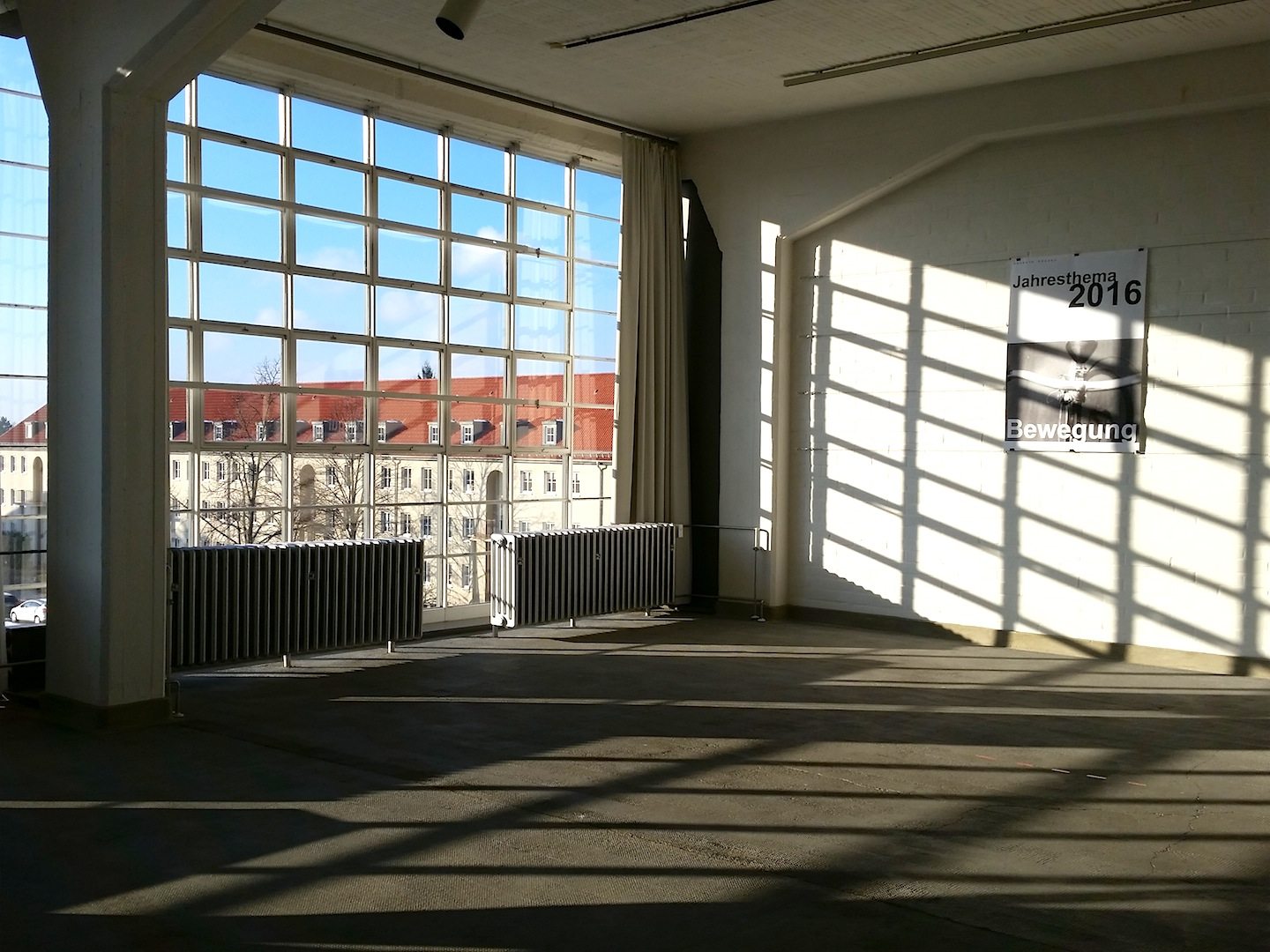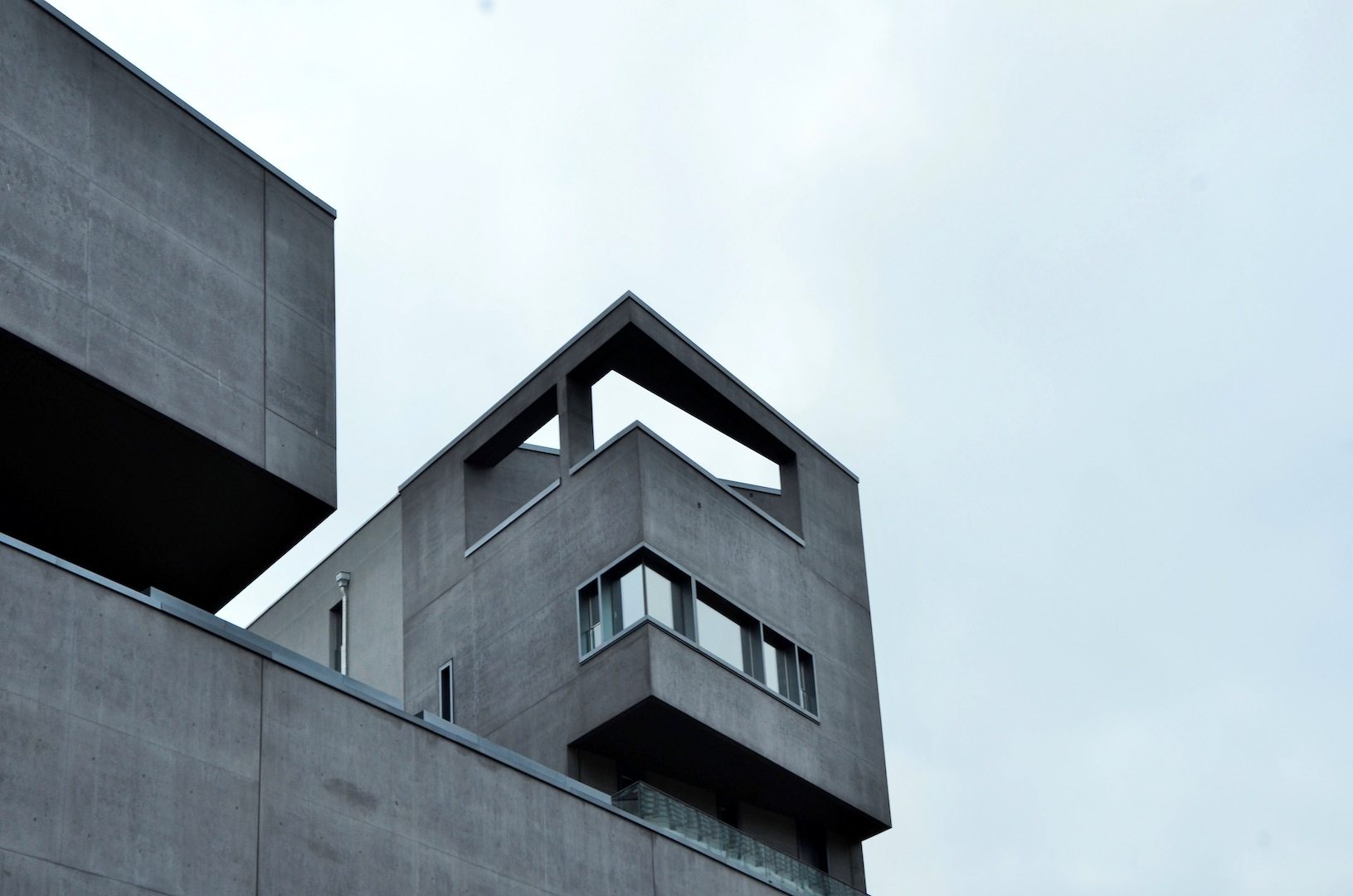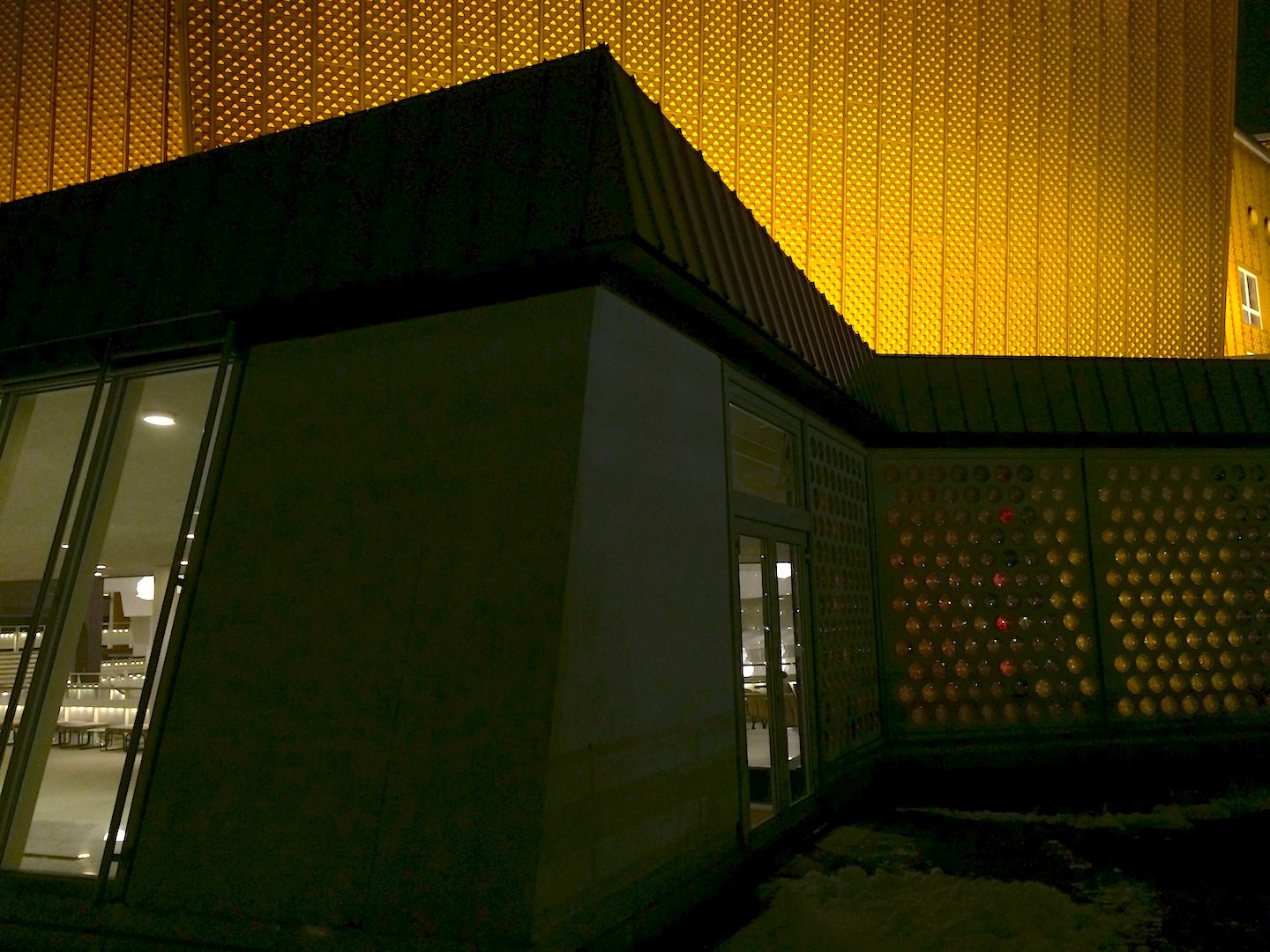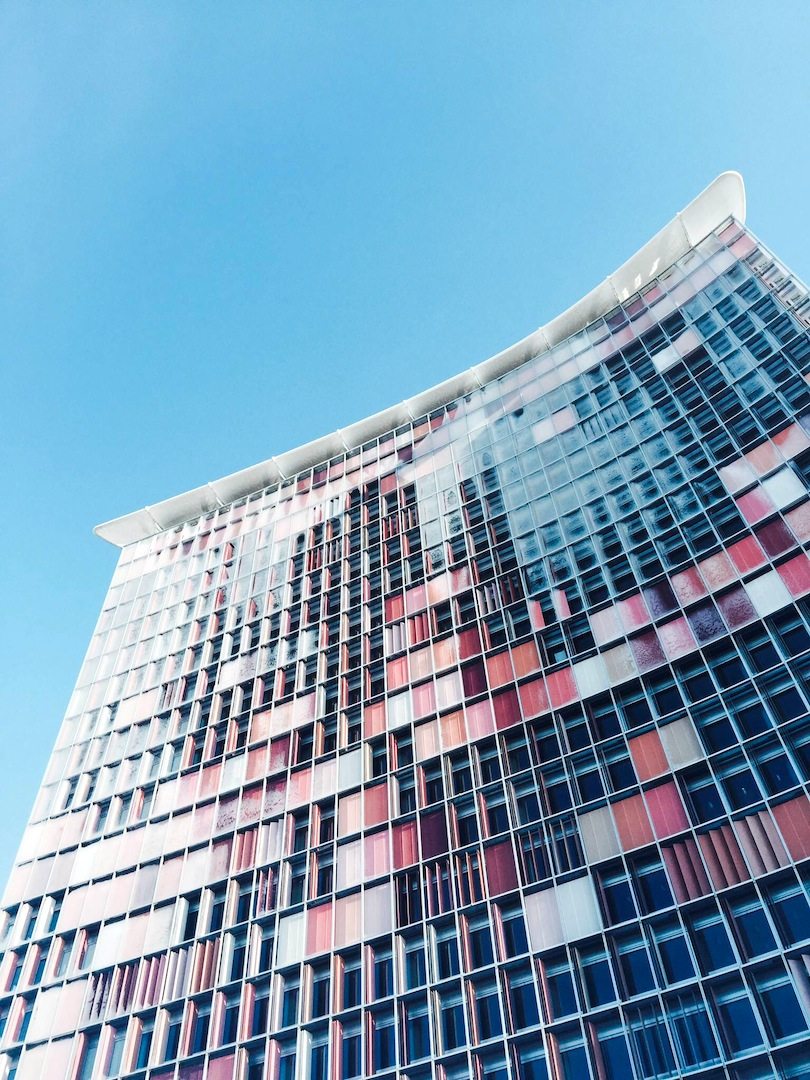 Unlike my previous visits, this excursion to Berlin with 23 students, and 7 colleagues, for the architectural design studio we are doing with Arda Inceoglu, were much of a thematic trip rather than a touristic one. This semester the theme was housing, which is also the subject of our studio. We got a glimpse of several types of housing, each displays the characteristics of the era they were constructed. On our first day, we saw the typical examples of "Mietskaserne" around Prenzlauer Berg. We explored some old and new "Höfe" around Mitte while we ran into a recently designed architect's house and office, located on top of an art gallery in Brunnenstrasse 9. On the second day, we visited Schillerpark, to see the first examples of modern housing projects by Bruno Taut and others. Then, we headed to the Weiße Stadt, where we had a chance to visit the bridge building and have a look over the Siedlung. Next morning, we took a train to Dessau to see the famous Bauhaus building, and Masters' houses and everything about modern architecture in the 20s became more clear. Our final day started with a visit to Jewish Museum, although it was not in our program, we couldn't resist the students' will to see that building, and the freezing weather was also a good reason to spend some time indoors. Then we walked from the museum to the Friedrichstrasse to see the IBA buildings from the 1980's: The courtyard of Hertzberger's Wohnhof Lima, across Jewish museum, made us feel good, with its balconies and lively courtyard while Kreuzberg Tower would be more appreciated if we could have a chance to get inside. After seeing Checkpoint Charlie apartments, we finished the day with a visit to Spreefeld, a recent "Baugruppe" project, which is an alternative solution to housing problem in Berlin. There, we tried to get some clues to export for the housing problem we have in Istanbul. However, it seemed more like an utopia to design and build within such a system in Istanbul, where the bureaucracy will be a big obstacle, unlike the case in Berlin.
"The majority of the class chose to live in the Mietskaserne"
When we came back to Istanbul, and made a retrospective overview of our trip, I asked the students which of the housing types we had seen, would be their favorite to live in. Among all those buildings, the "Siedlungen" from the 1920's, the Masters' Houses, IBA buildings, new and cool "Baugruppe" projects – the majority of the class chose to live in the Mietskaserne, which was once subject to demolition, but recently became a star of the gentrification. In fact, the story of rental barracks is quite similar to the recent transformation story in Istanbul: Just like "earthquake" used as a reason to justify the regeneration of urban texture in Istanbul, rental barracks were blameworthy using "hygiene" as an excuse, during the industrialization of Berlin. The students' choice to live in the Mietskaserne was easy to understand. Almost everything we saw, had some aspect of the Mietskaserne. Even if they were built to replace the old, anti-hygienic dwelling types, the designers and architects tried to incorporate some features of it, mostly ideal, if not formal, like the brick decoration of the entrances in Schillerpark, the inner courtyards of Wohnhof Lima, the common areas of Spreefeld … It seems that they all came out of Mietskaserne's overcoat.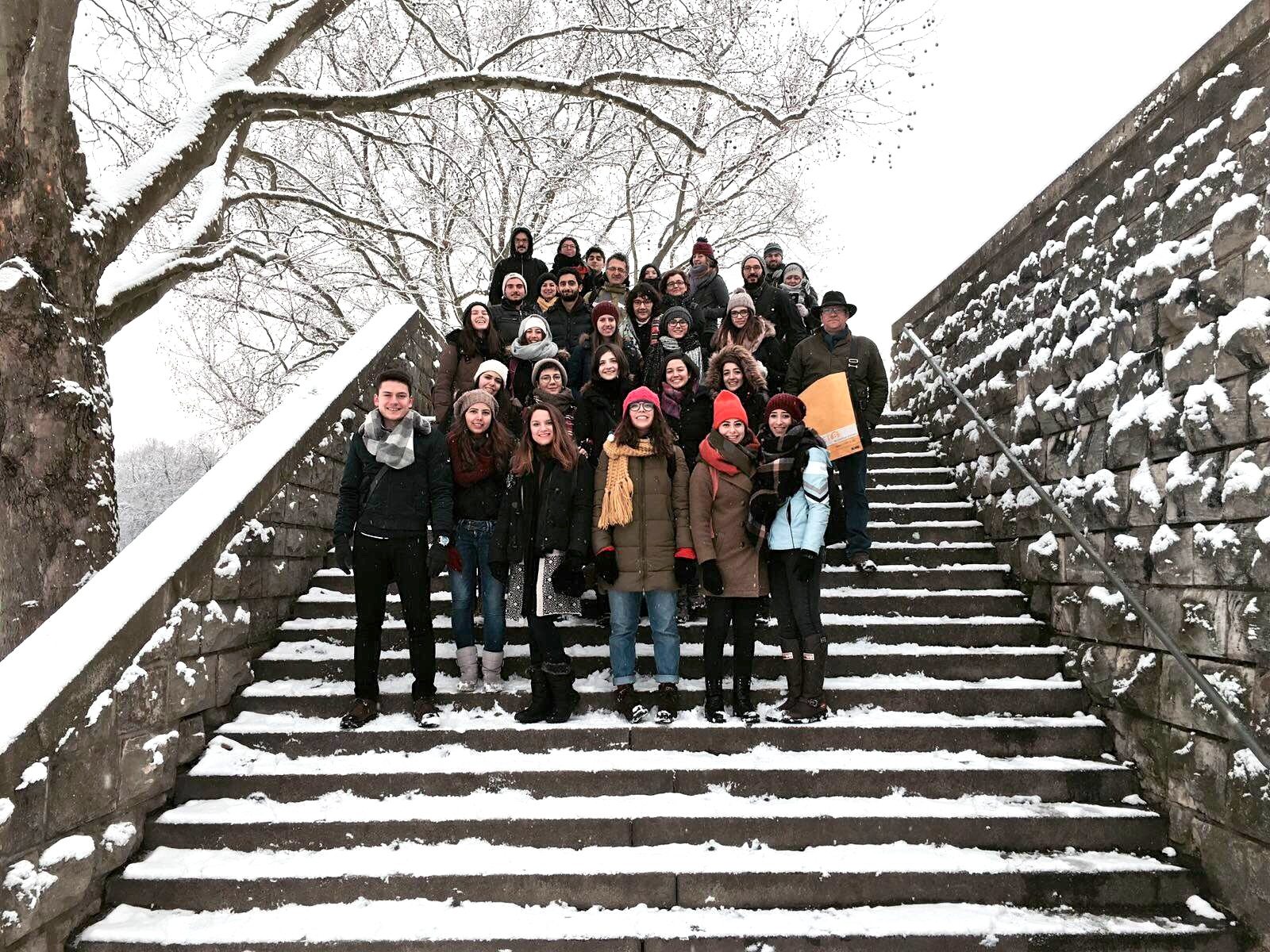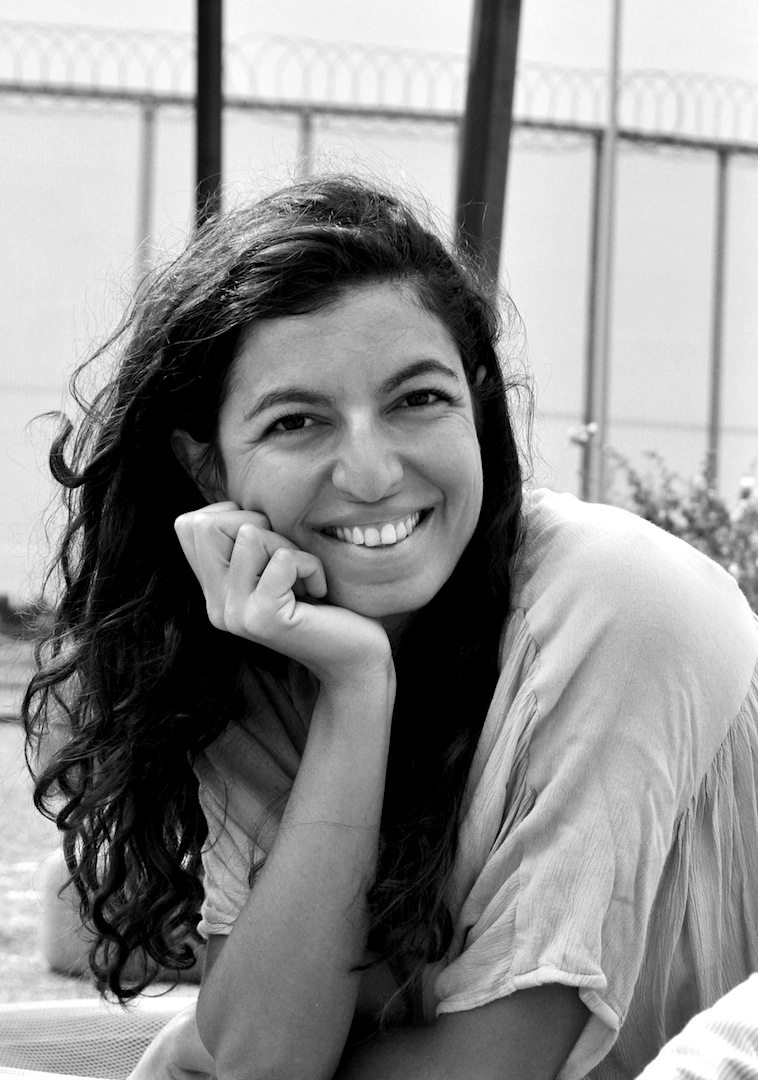 The Faculty of Arts, Design and Architecture at MEF University, is a new and ambitious school which aims to create a learning environment that emphasizes imagination, critical thinking and technical innovation as well as social and environmental ethical responsibility. First-year architecture students have realized an awarded design-build project of a bridge for a neighboring primary school.
More info on the Faculty of Arts, Design and Architecture.
SO? is an Istanbul based architecture office, founded by Oral Göktaş and Sevince Bayrak in 2007. Recent works include YAP 2013 project in Istanbul Modern, Unexpected Hill in Royal Academy of Arts in London, and Lost Barrier in MAXXI, Rome.