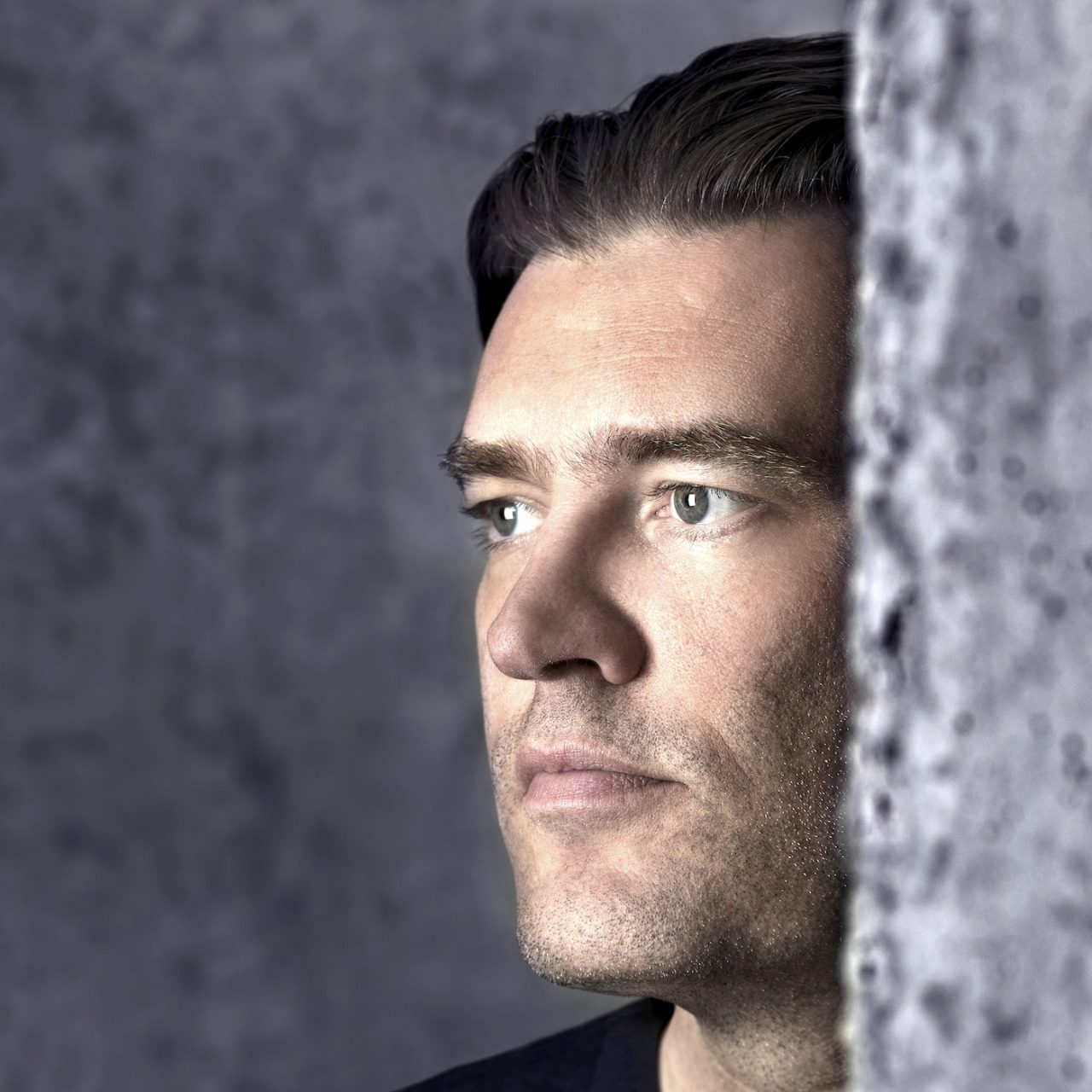 "Healthy eye candy – architecture which is both nutritious and delicious ..."

Mikkel Frost, architect and co-founding partner of CEBRA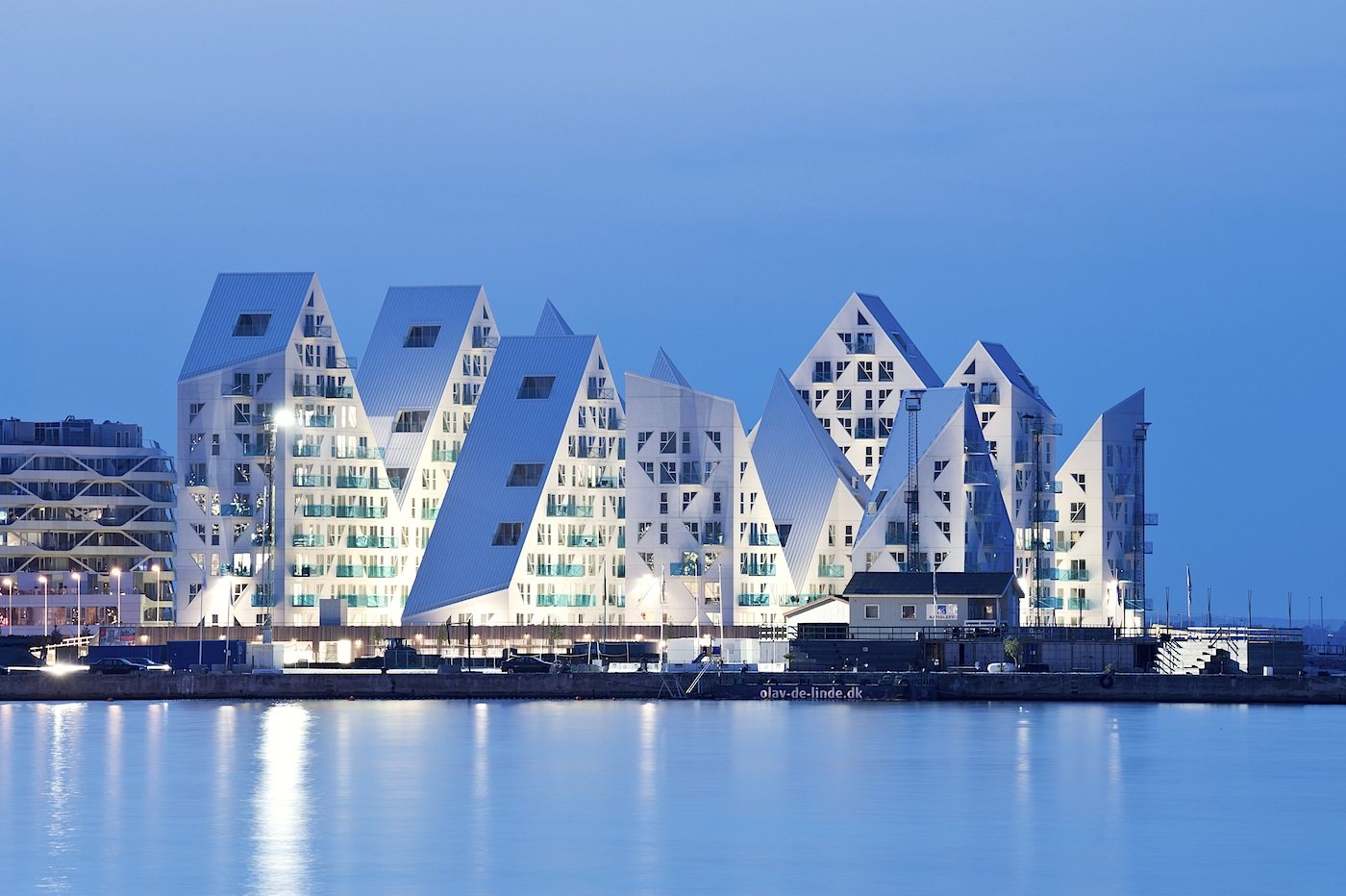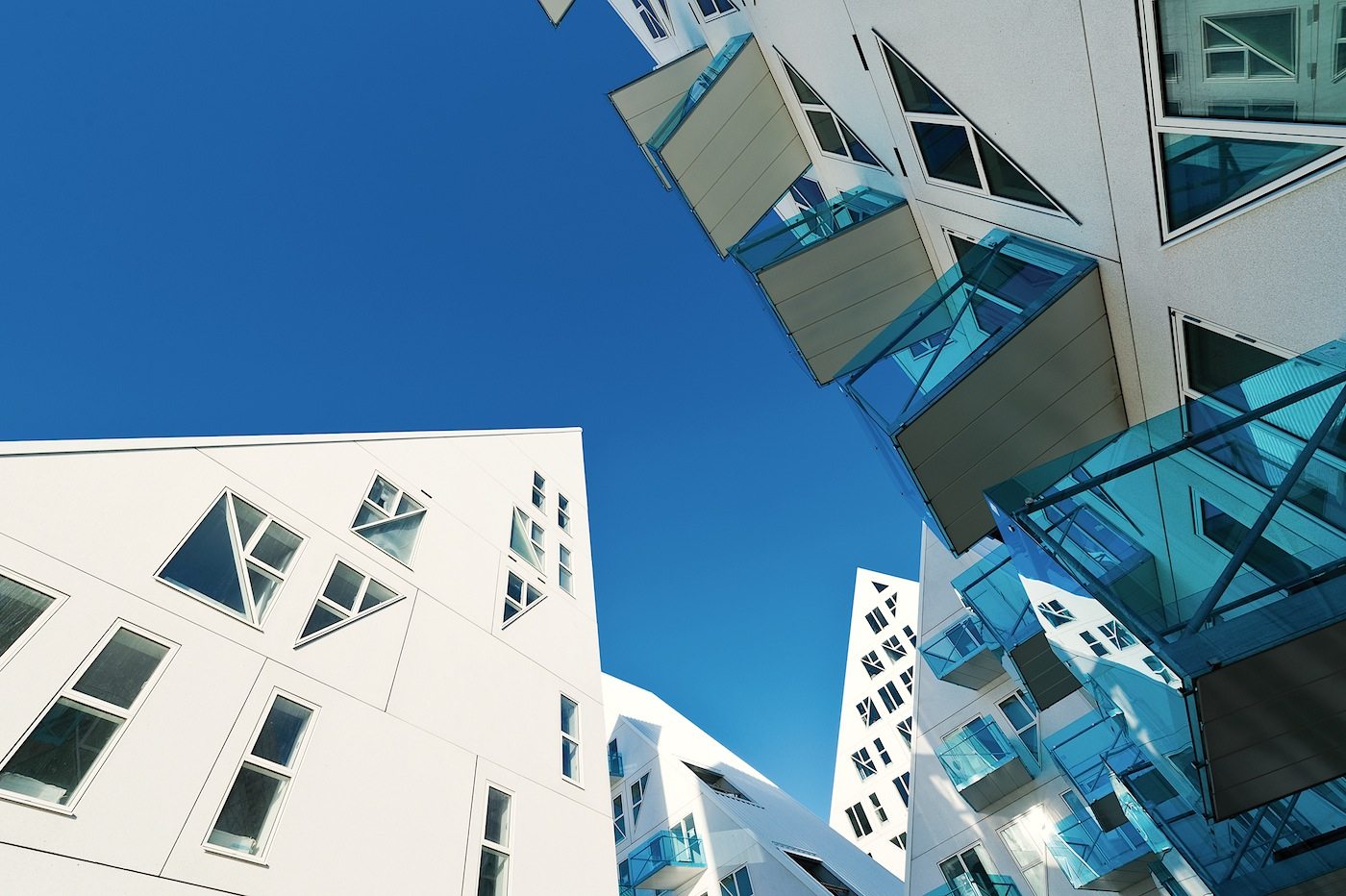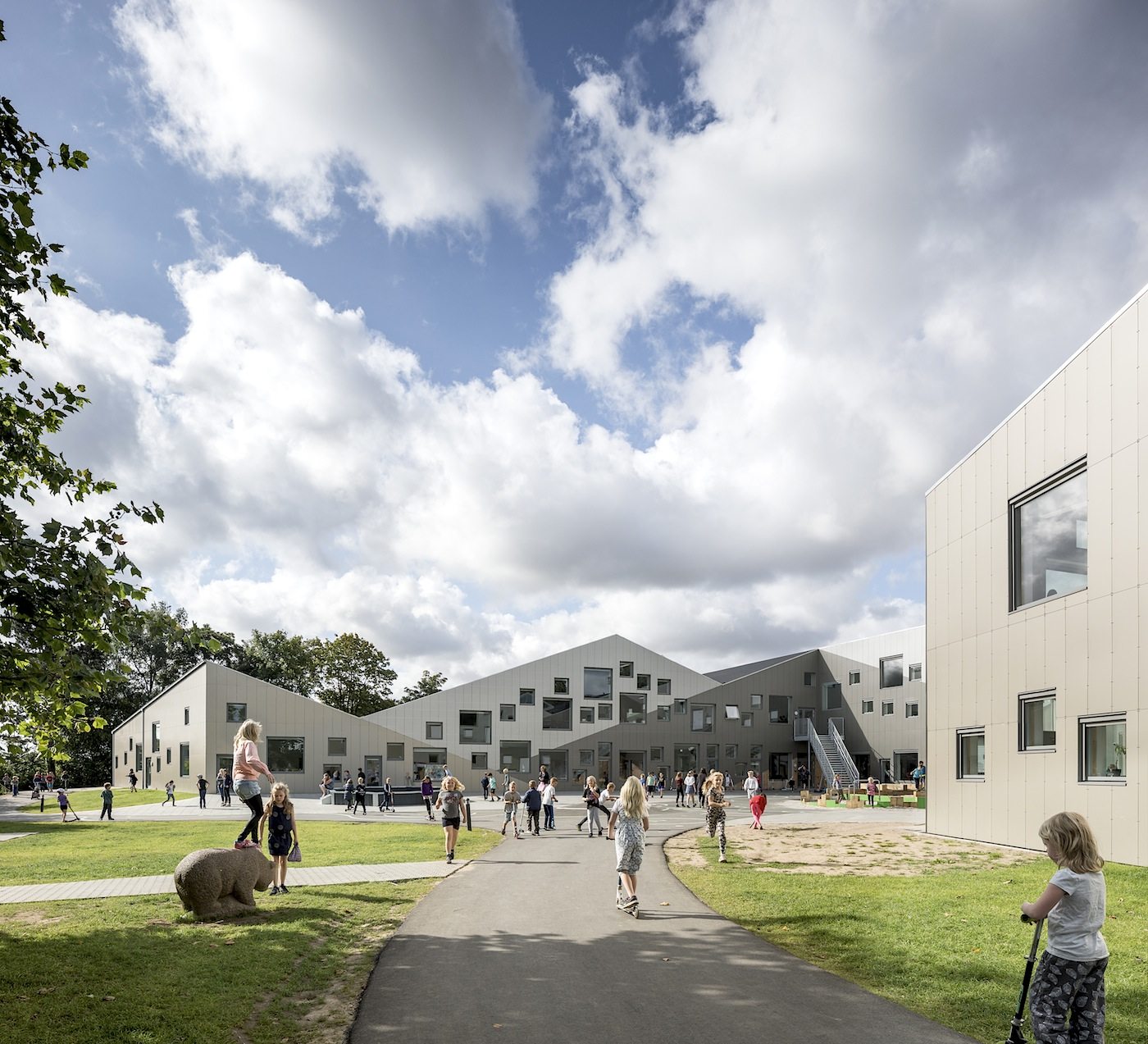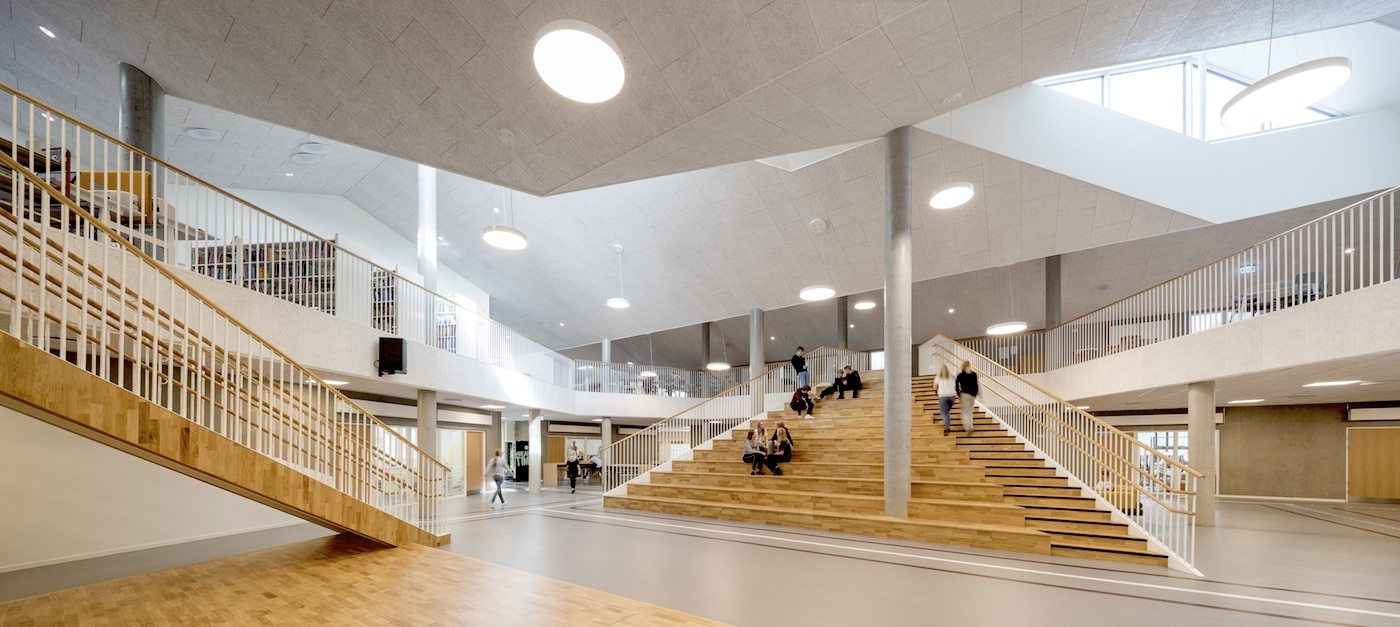 1. What is CEBRAlogy? What makes the approach and architecture of CEBRA special?
The CEBRAlogy goes hand in hand with our office name. We chose the name because a zebra is highly recognizable and distinct. At the same time no two zebras are the same – like finger prints their skins are unique. This is how we see our projects and architecture. Each project responds to contextual circumstances such as the site, the climate or the given economy. This automatically results in unique designs. Yet, there is something tying our works together – certain motifs, the way we illustrate them, and a kind of style partly based on a love for the unusual. We spell zebra with a C, like the Spanish, because it looks better.
2. Please describe your professional background and why you decided to establish the CEBRA office?
My background is very simple and borderline boring. I decided that I wanted to study architecture at a very early age – I think I was around twelve. I always enjoyed drawing and making up things and my mother talked a lot about design furniture. In one of the places I grew up there was a museum by Alvar Aalto. Before I knew there was anything called architecture the building just fascinated me. It´s a number of little things that just pushed me in the direction of architecture.
I met the other CEBRA founders before we graduated from architecture school. In high school Carsten and I was in the same class and when I started at the Aarhus School of Architecture I met Kolja. We were best friends before we decided to open an office. I think we could have done number of things together: music, film or whatever. We just liked working together. I think. I always knew that I wanted my own business. It was okay for a while to work for Schmidt Hammer and Lassen but I'd rather make my own decisions and my own architecture.
3. The Skovbakke School was completed and opened in September 2017. What is the concept and idea behind the design?
Our task with the new Skovbakke School was to replace an old school building that was extended several times and therefore appeared as a fragmented complex, unfit for modern teaching methods.
The new building is laid out as four offset fingers, which are all oriented towards a large central atrium and three adjacent plazas with different themes – the creative plaza, the science plaza and the sports plaza. This structure of staggered fingers ensures direct access to the common spaces and the outdoor environment from all areas of the school. The combination of high- and low-ceilinged, light and dimmed, small and large spaces allows the children to turn to different social situations – large assemblies, smaller groups or alone – depending on their needs and moods. The Skovbakke School is a design and build project and a turn key solution. The consortium is responsible for construction as well as the future maintenance.
4. What do you consider a typical CEBRA project and why? What important future projects are you working on?
All our projects bear the CEBRA DNA but of course we have flagships that people think of first when they talk about our studio. These are mostly finished works such as The Iceberg, the Experimentarium or the Children's Home of the Future. Simply because these are media darlings, so to speak. But with CEBRA projects we always seek to combine relevant content with amazing designs. Rather than seeing artistic expression as an opposite to social diversity, sustainability or inclusion we combine them in what we call healthy eye candy – architecture which is both nutritious and delicious one might say…
We are working on a number of exciting projects at the moment. Actually, I think we have finally reached a point where we can truthfully say that all our projects are very interesting. We are particularly preoccupied by a number of ambitious commissions in the UAE. Most of these are bound by rather strict nondisclosure agreements but on the biggest of them – the Qasr Al Hosn project – we recently broke ground. That's a true CEBRA project where beautiful design goes hand in hand with cultural heritage and preservation. We almost can't wait for it to get build!
5. Where is your favourite spot in your hometown, and abroad and why?
Apart from my home – we have a lovely town house from the late nineteenths century – the first thing that comes to mind is a nicely informal coffee shop in the middle of Aarhus. It's called Great Coffee, appropriately, and it's a bit hidden and hard to find for the uninitiated. The space is rough and industrial, set in an old chocolate factory. I go there from time to time with my kids. I like it simply because I never run into people I know in this place.
Abroad, I immediately think of Abu Dhabi. We have an office there and most of us go visit it regularly. In Abu Dhabi my favorite neighborhood is the area between Electra and Hamdan which is a very lively neighborhood. I like strolling around the blocks there in the winter time when the temperature is pleasant. I always enjoy the short walk from the hotel at the World Trade Center to our site office at Khalid Bin Al Waleed Street. I like the funny feeling of being in a strange and yet totally familiar place.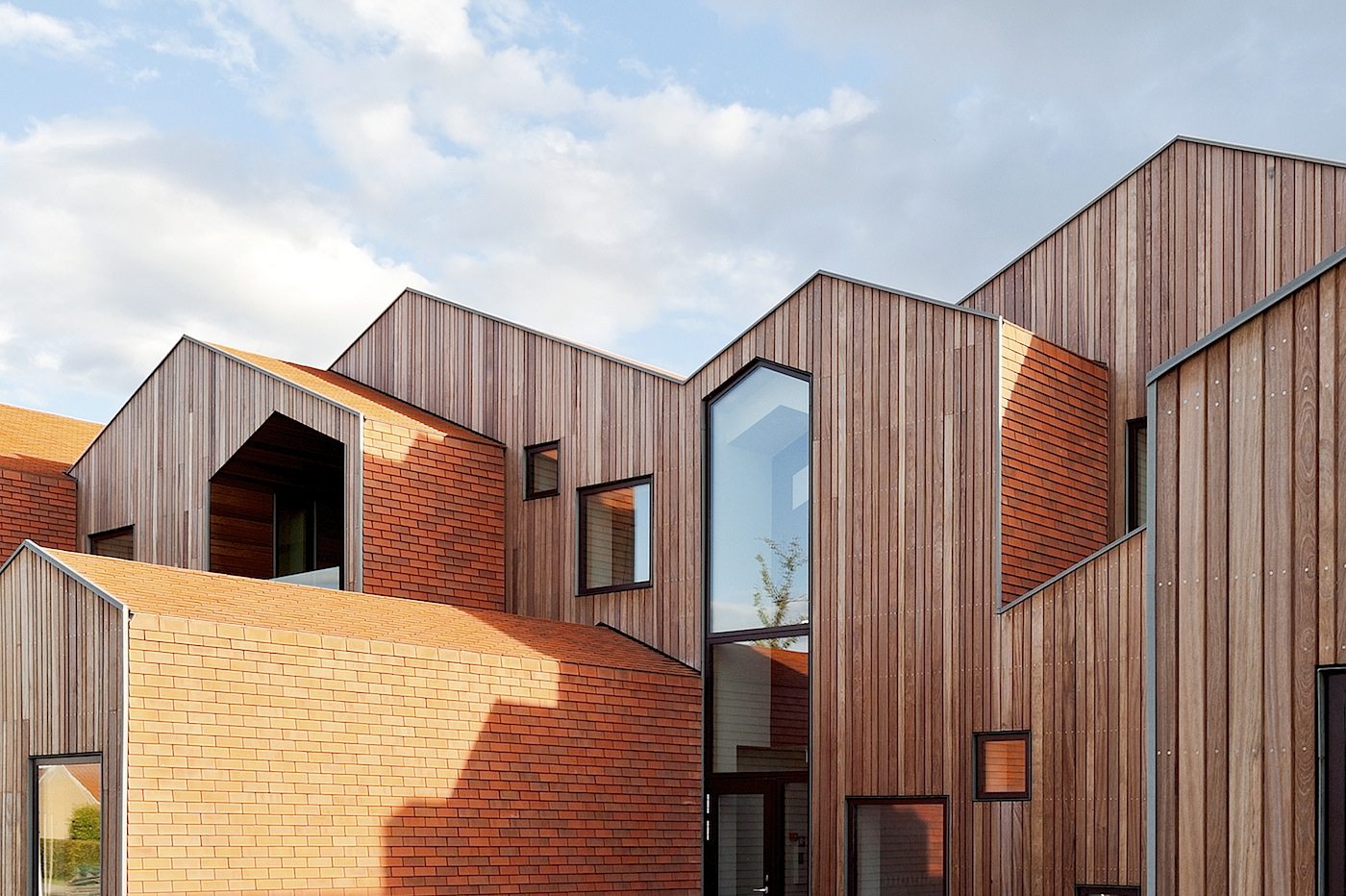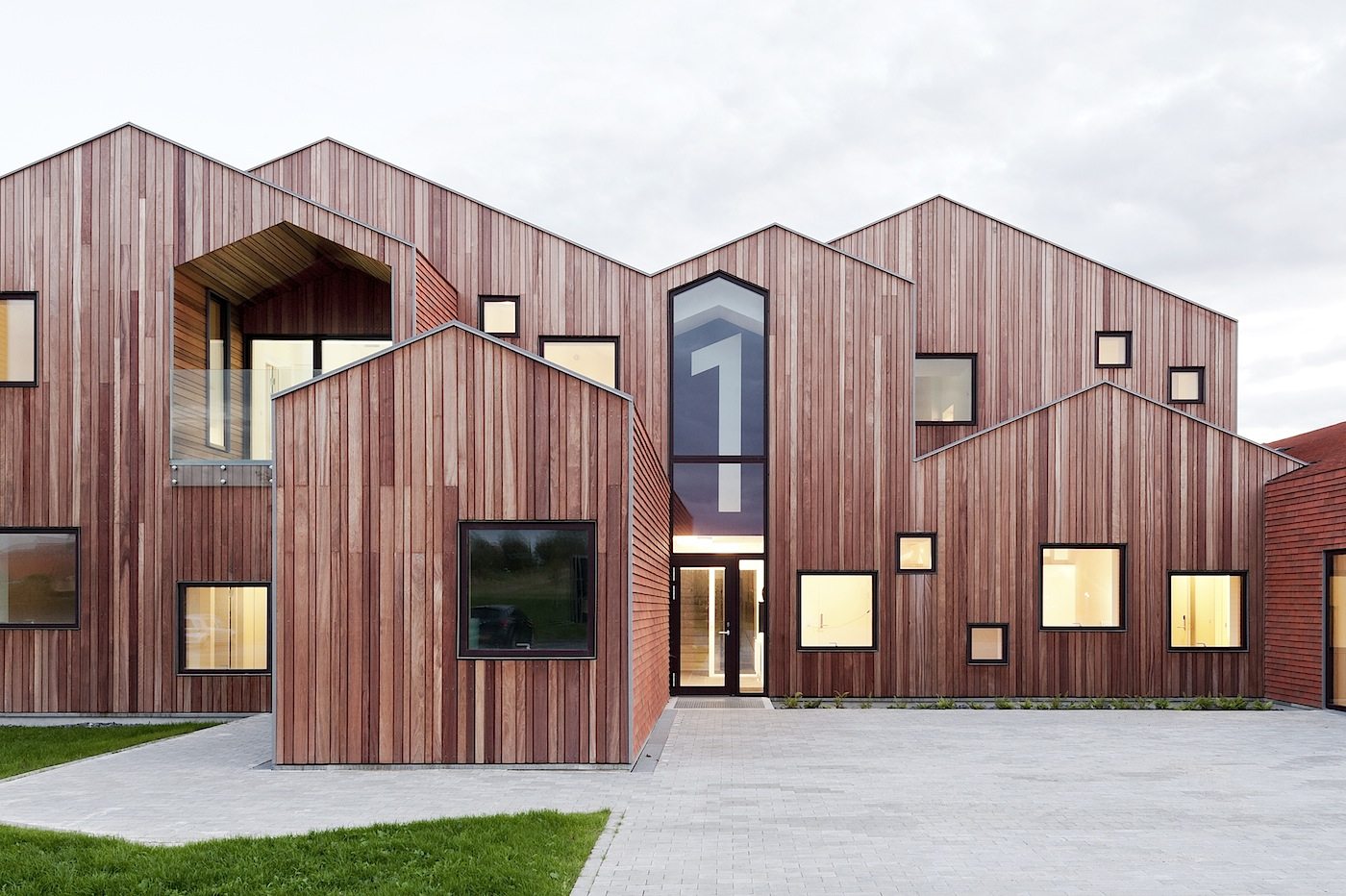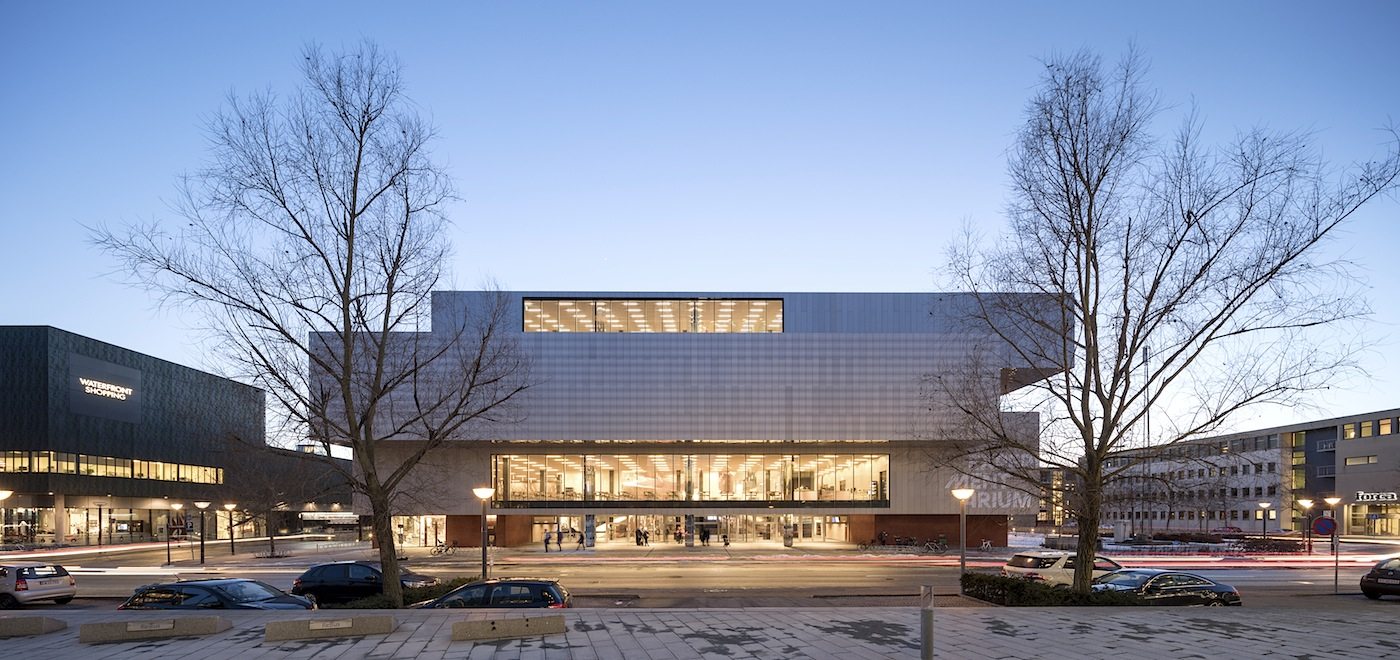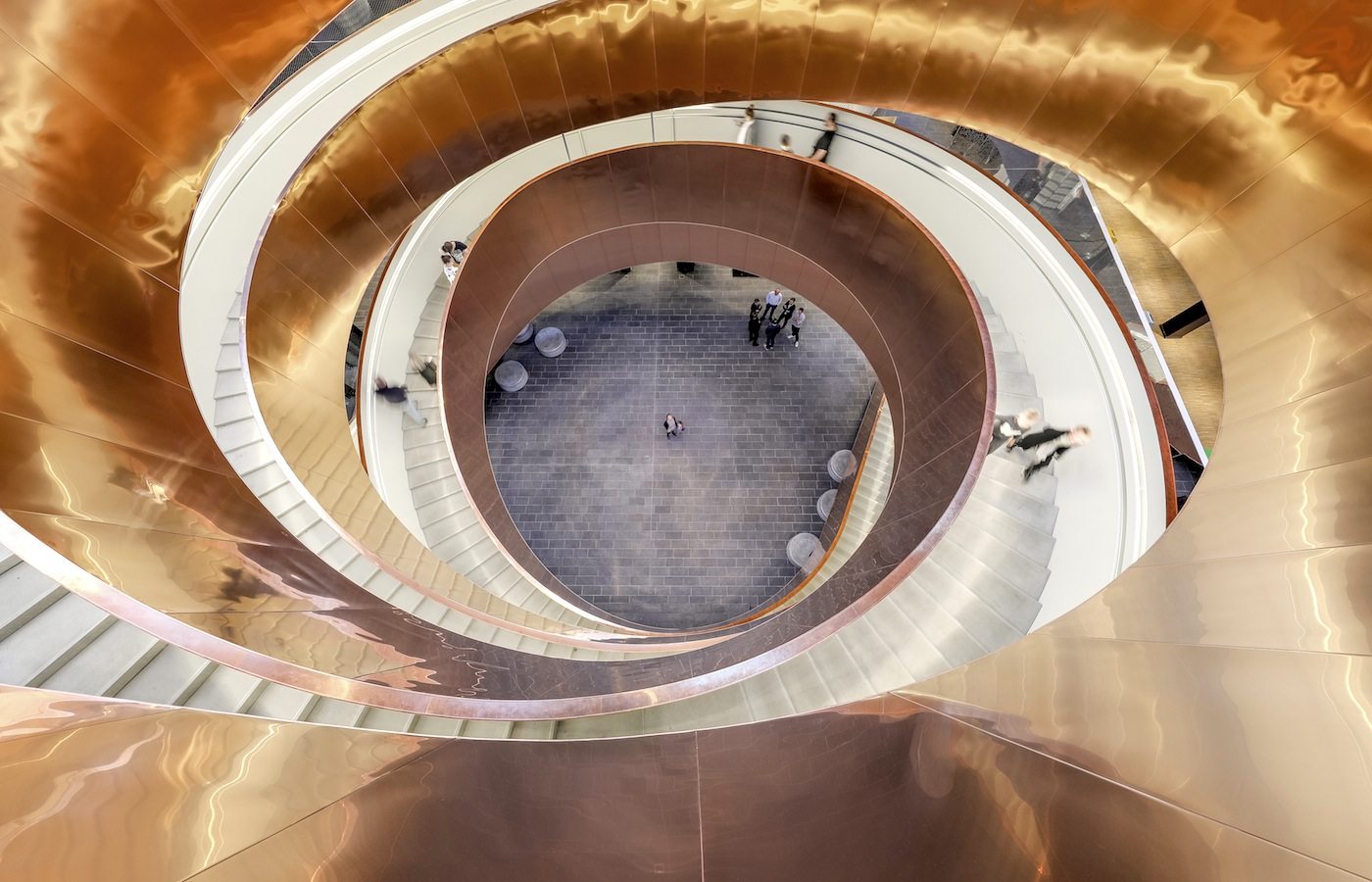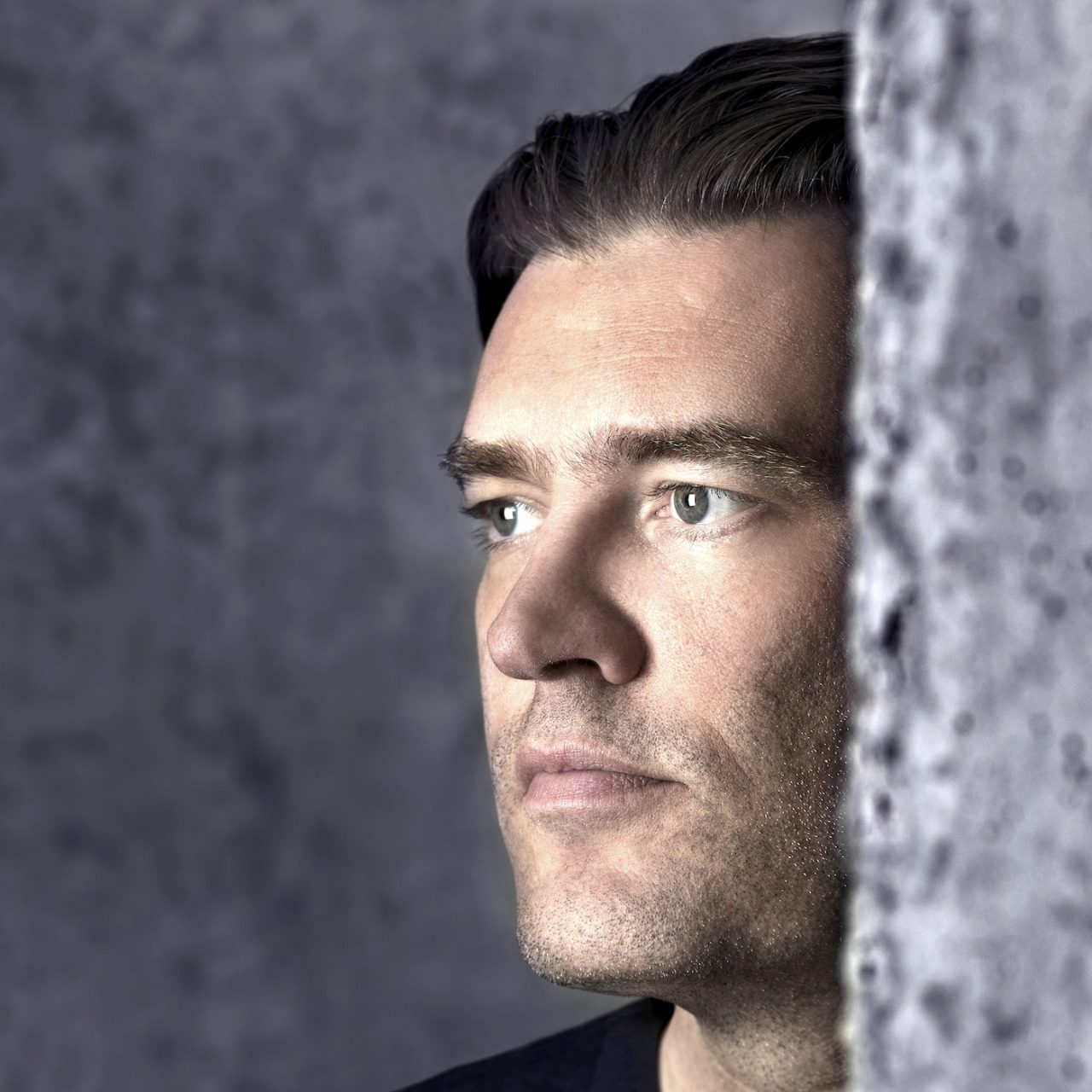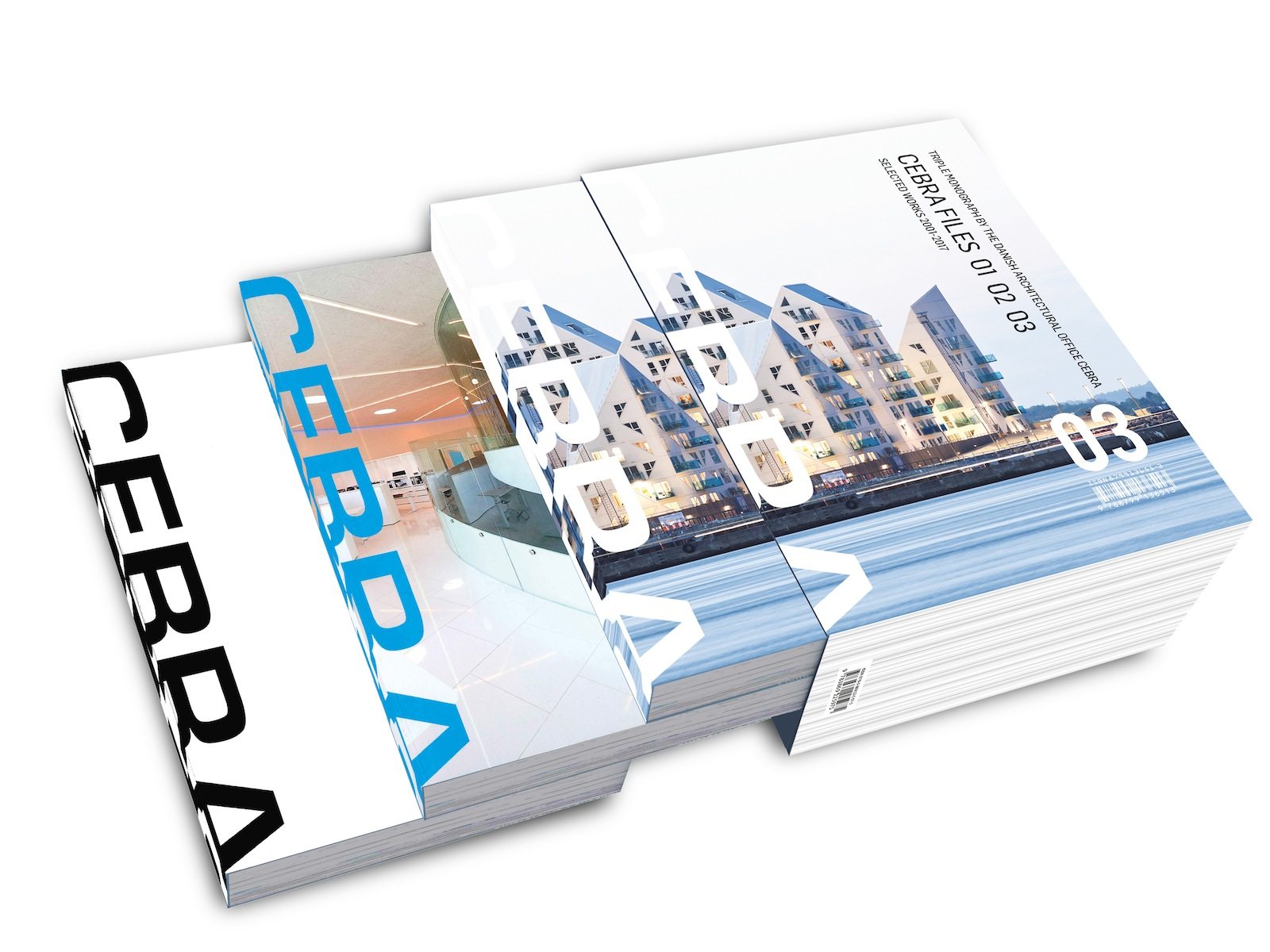 "We always seek to combine relevant content with amazing designs."

Mikkel Frost, architect