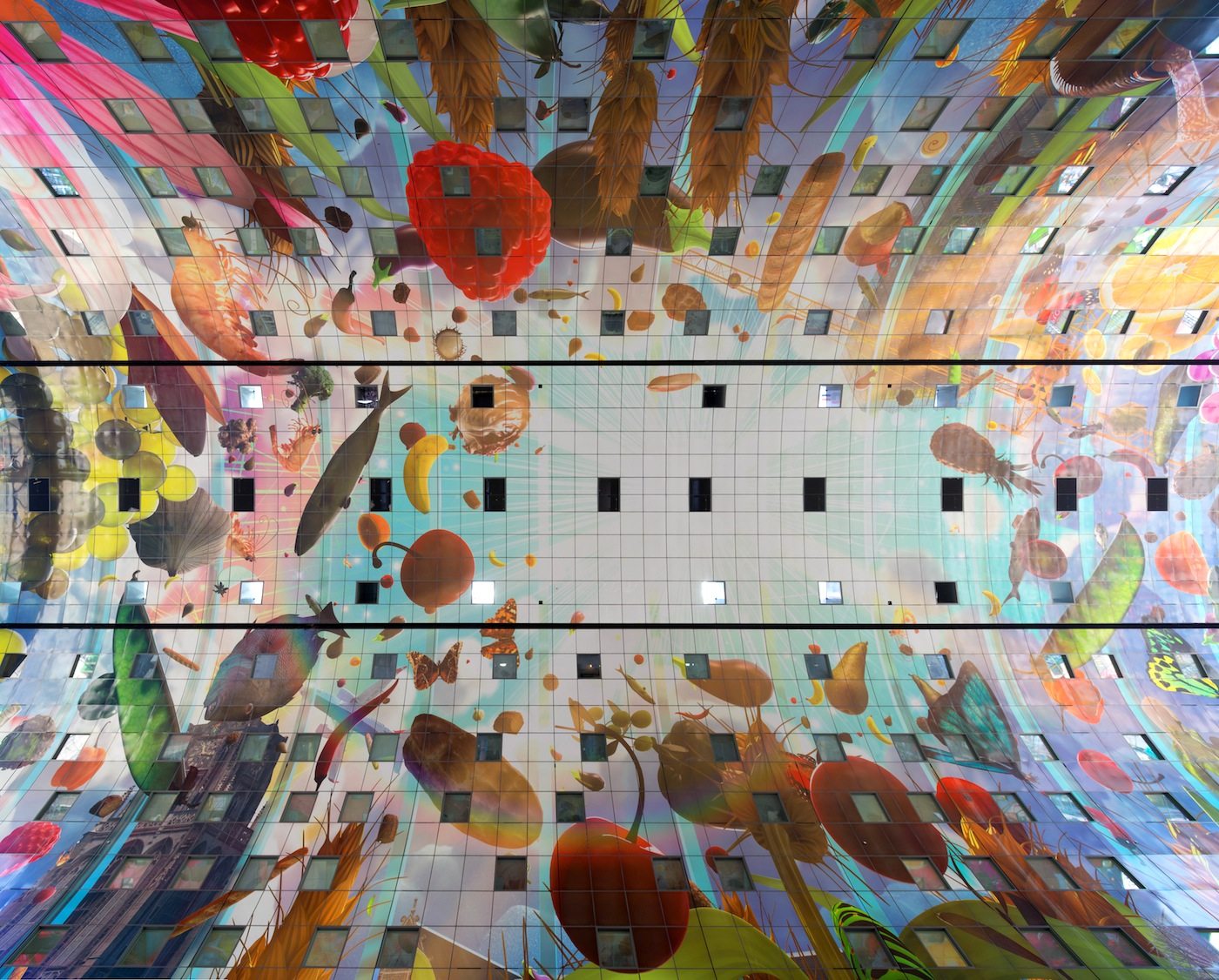 1. Please describe the philosophy of mothership.
Mothership plays an important role in todays experience economy and is best known as identity developer in the public realm. We consider art as an essential ingredient of a dish and not a condiment added at the very last second. Art creates an enormous added value to architecture, real estate, area development and urban planning. Mothership adds the exploring and creative artists view to the "brick" construction and design teams. A new market is created where artists, area developers and urban planners work together to create new projects, which are better related to their location and more connected to the people living, visiting and working in that area. Our main philosophy is to introduce as many people as possible to art. By taking it out of the museums and placing it in the public area everybody is able to experience and enjoy art.
2. What does the design and coding of public realm do for the city?
Mothership is a unique company that operates in different lines of the industry. As concept designer and developer we add value to urban and scenic redevelopment by embedding visual arts in a business environment. This added value translates into sensational communication and PR value, which boosts the project and its surrounding area.
3. Mothership is known for its collaboration with artists: Please explain – based on a project as an example – how that works.
A good example is Mothership's largest project to date "Horn of Plenty". Together with artists Arno Coenen and Iris Roskam Mothership realized a 11.000 square feet mural on the ceiling of Rotterdam's Market Hall. Thanks to the artwork the Market Hall welcomed 8,5 million visitors in the first year instead of the projected 4 million visitors. This has not only benefited the turn-over of entrepreneurs inside and around the Market Hall it has also lead to a considerable increase of property value in the surrounding areas. Several businesses have caught up and started investing in this area which has lead to an acceleration of the urban redevelopment.
Markthal by MVRDV Architects – "Horn of Plenty" by Arno Coenen, Iris Roskam and Mothership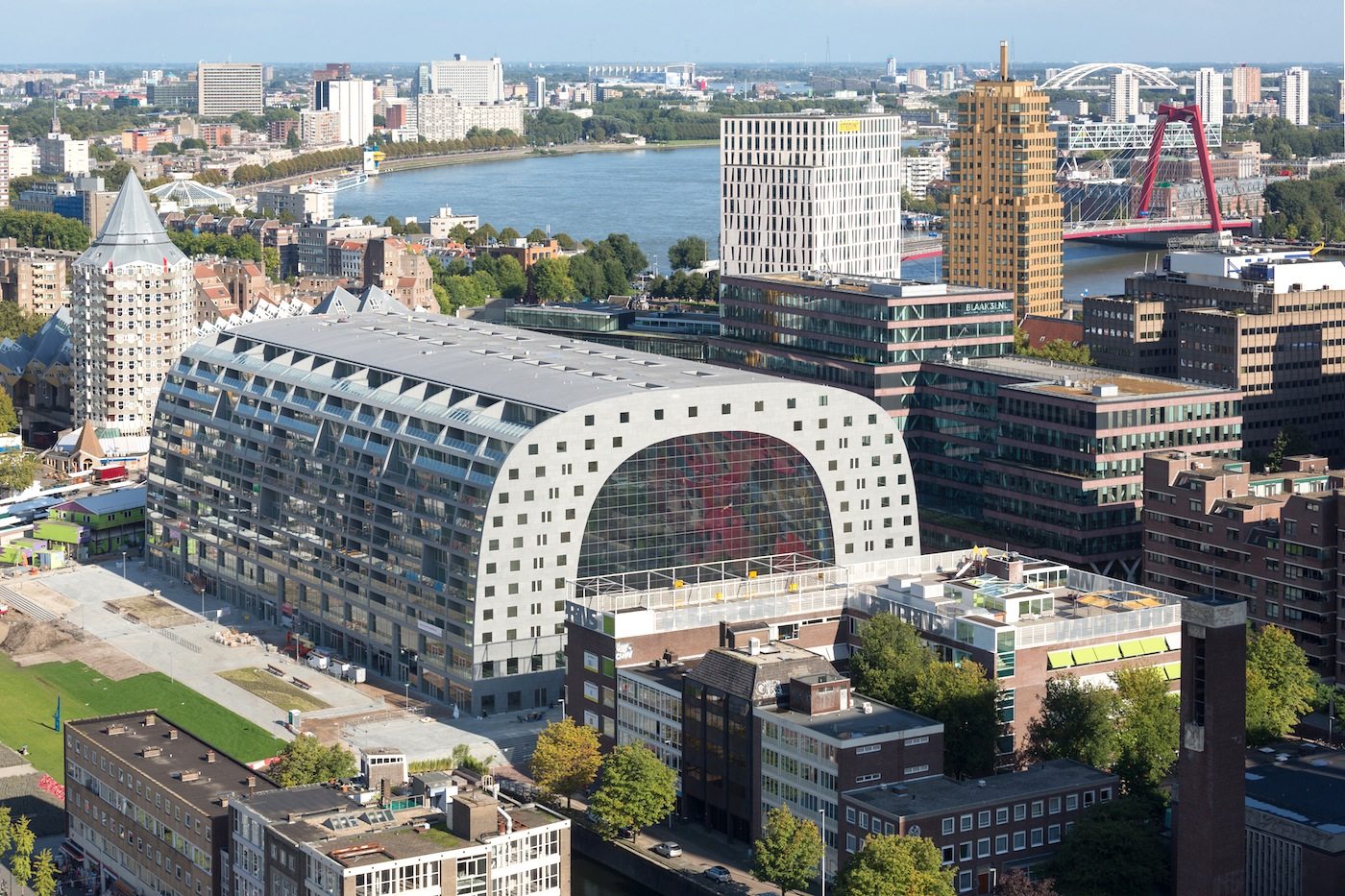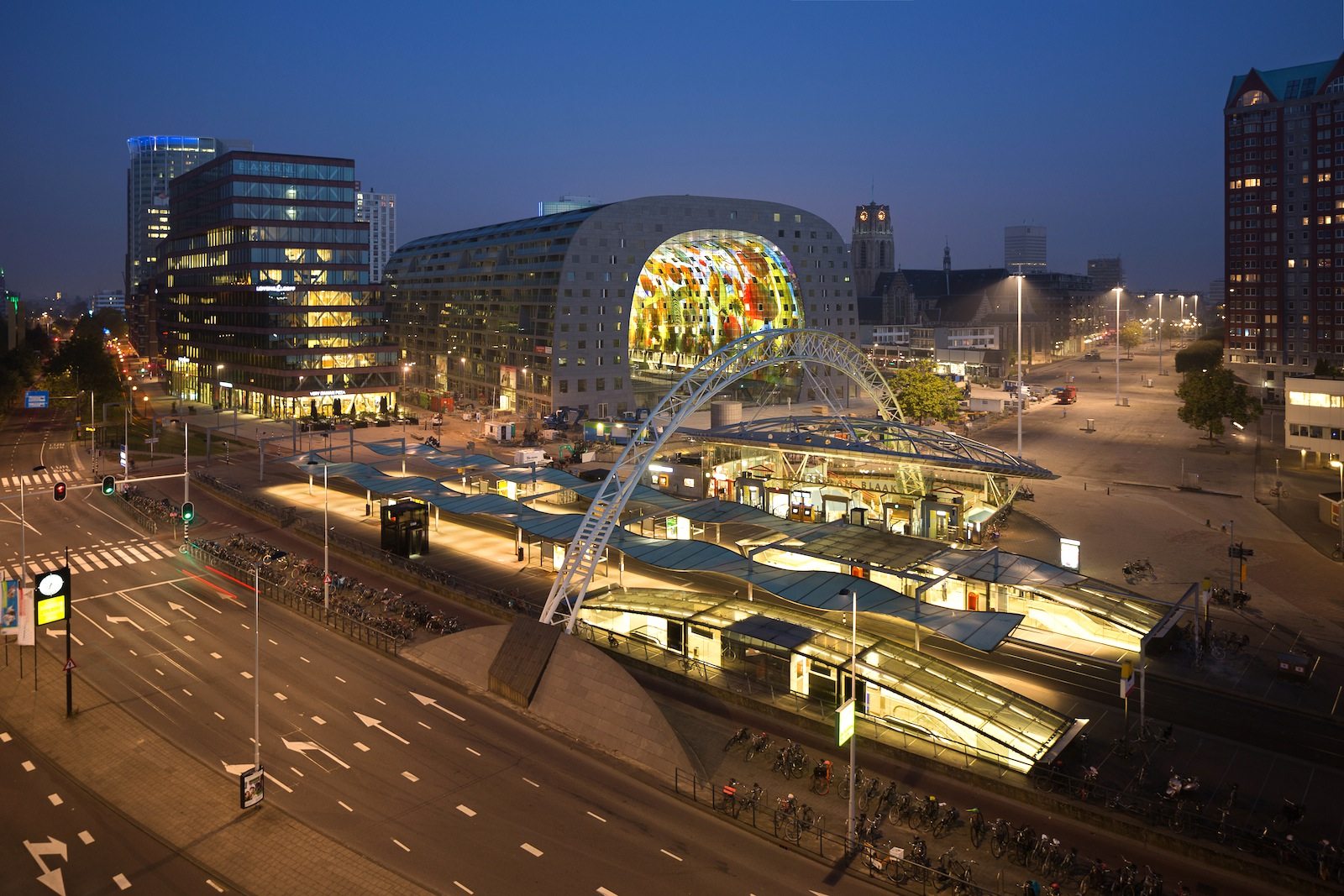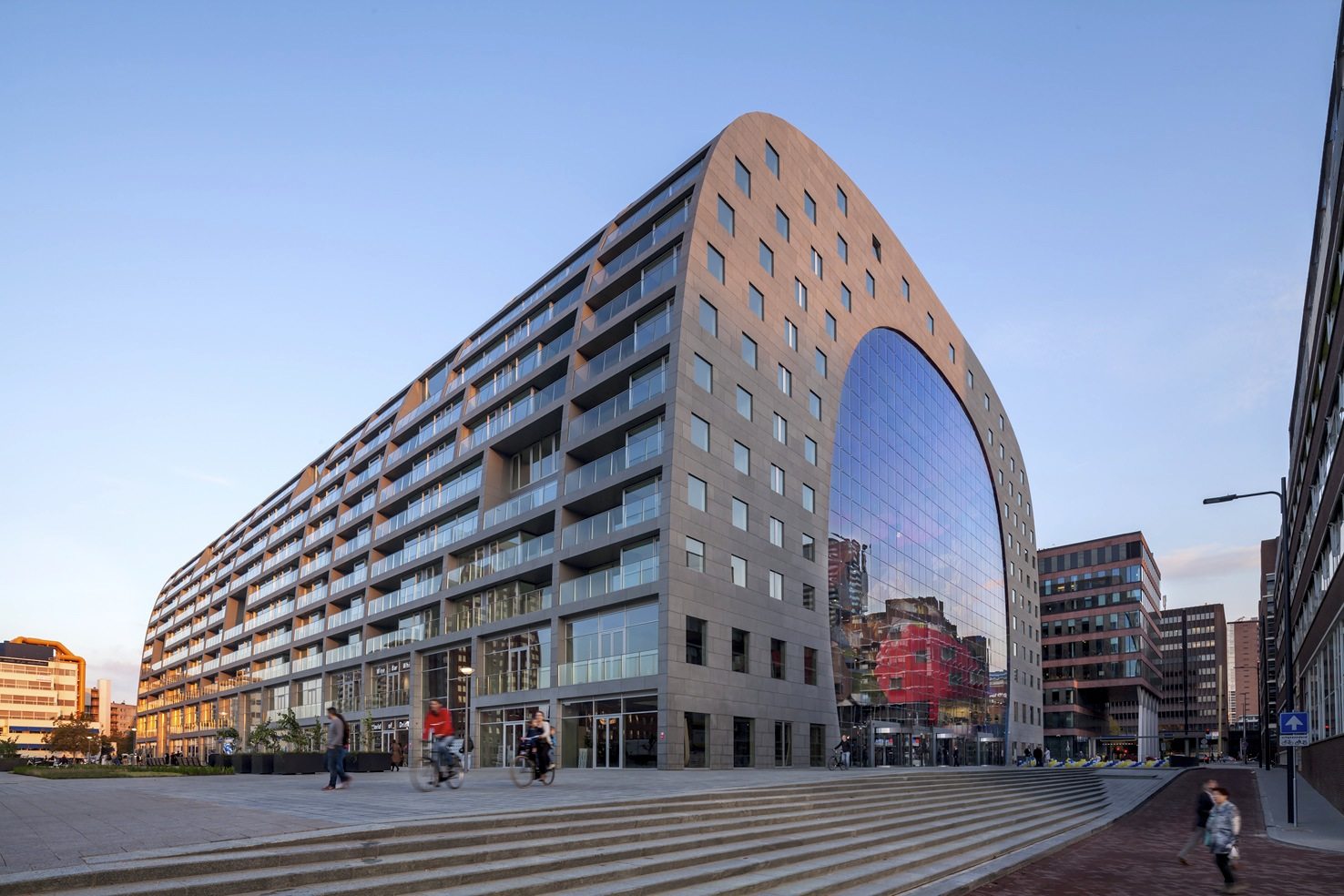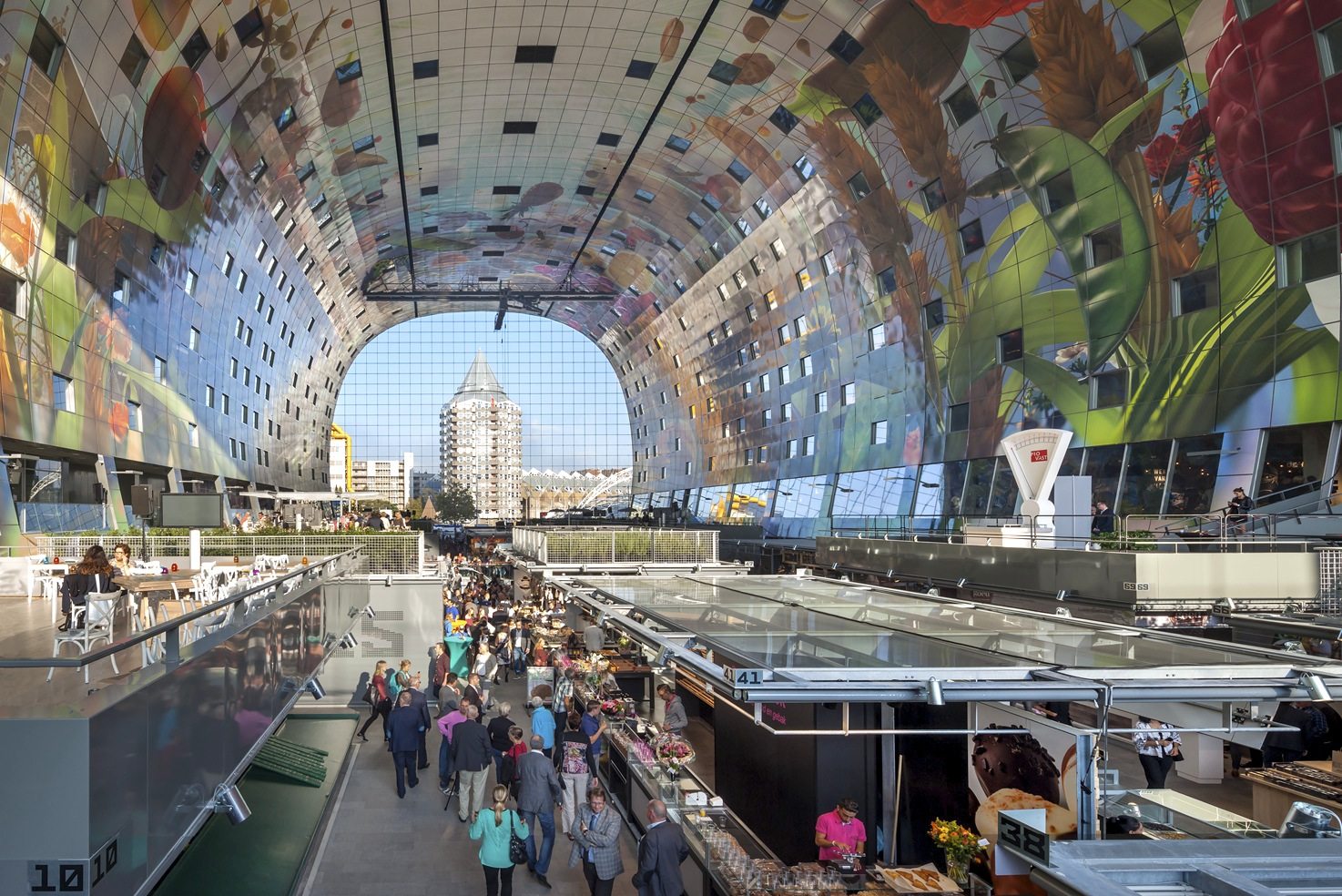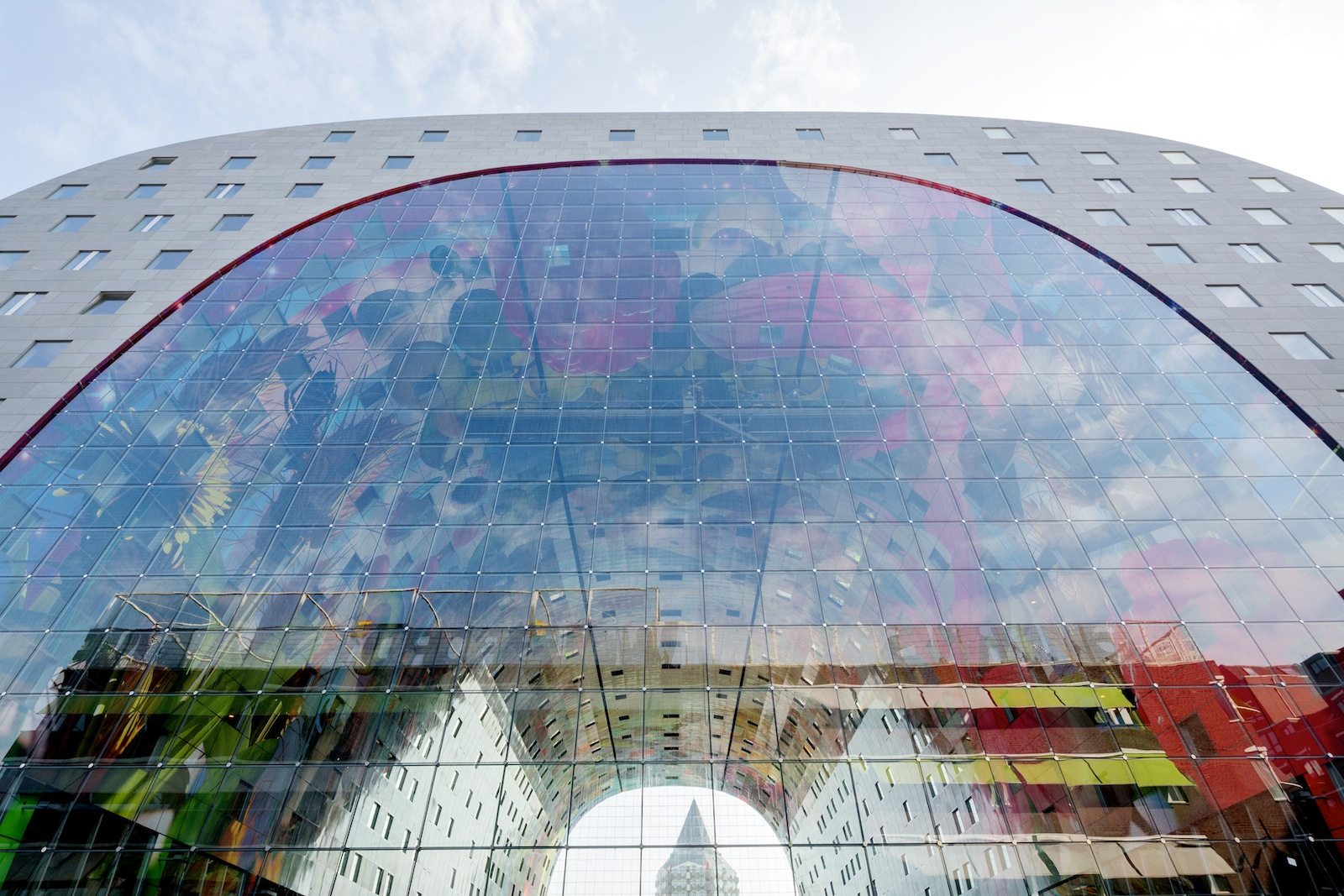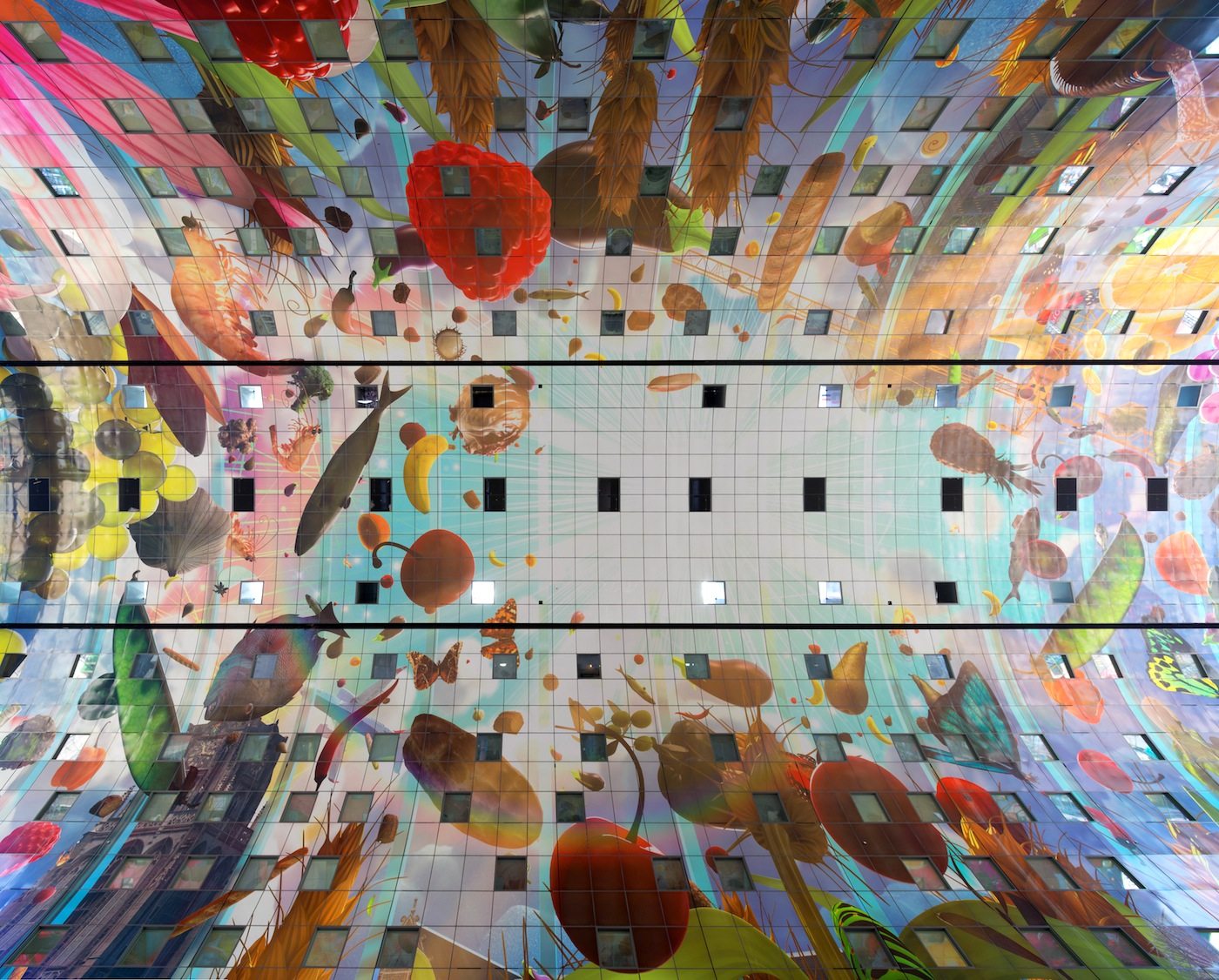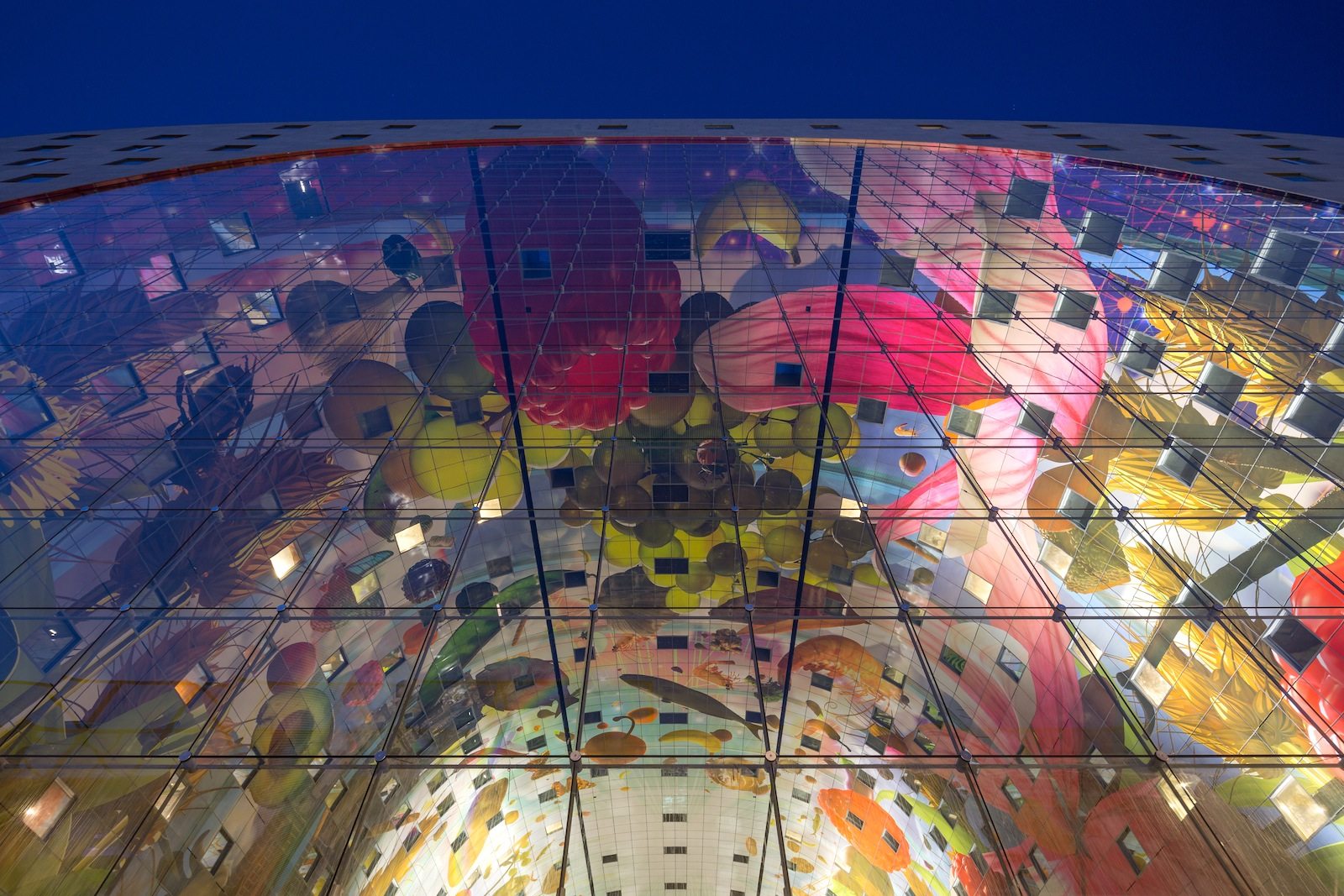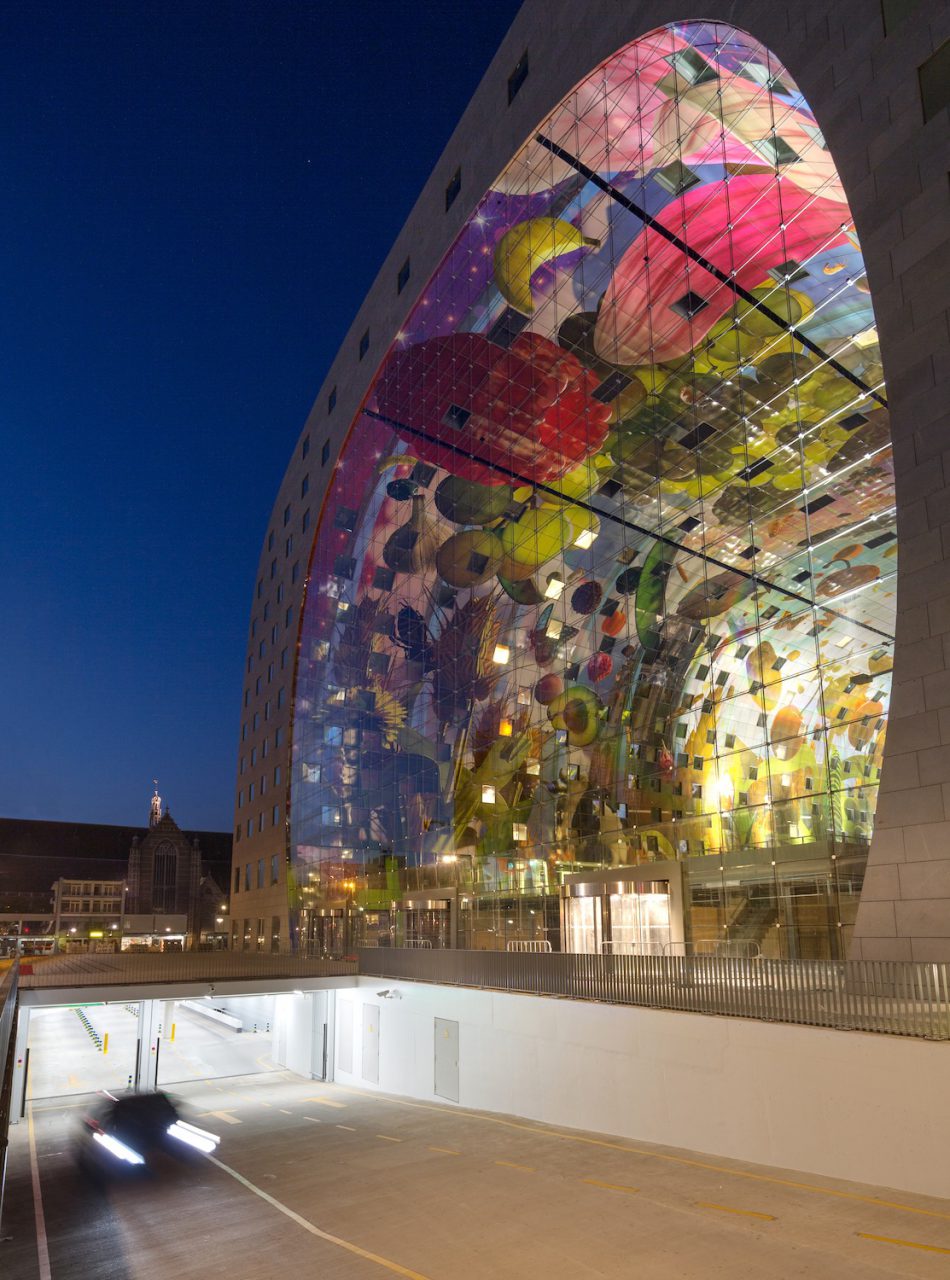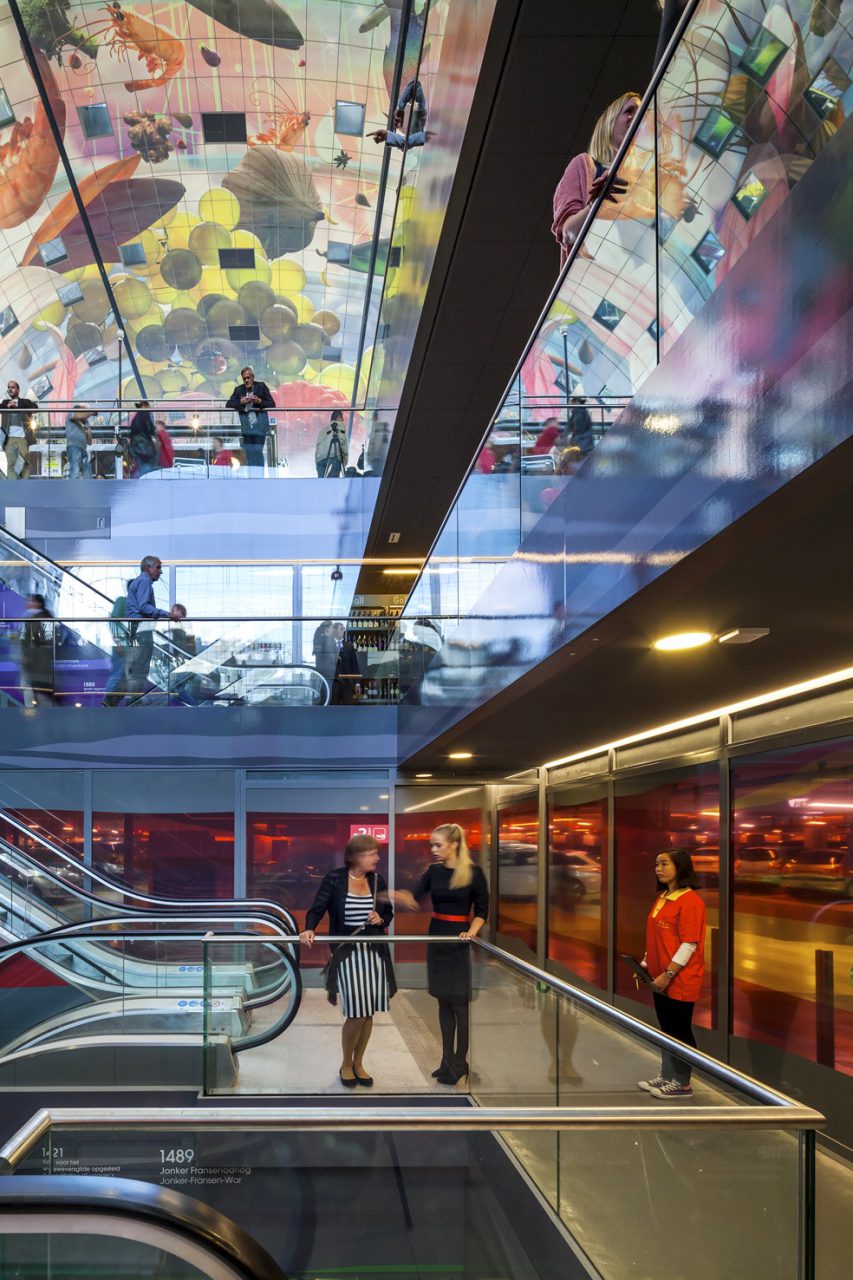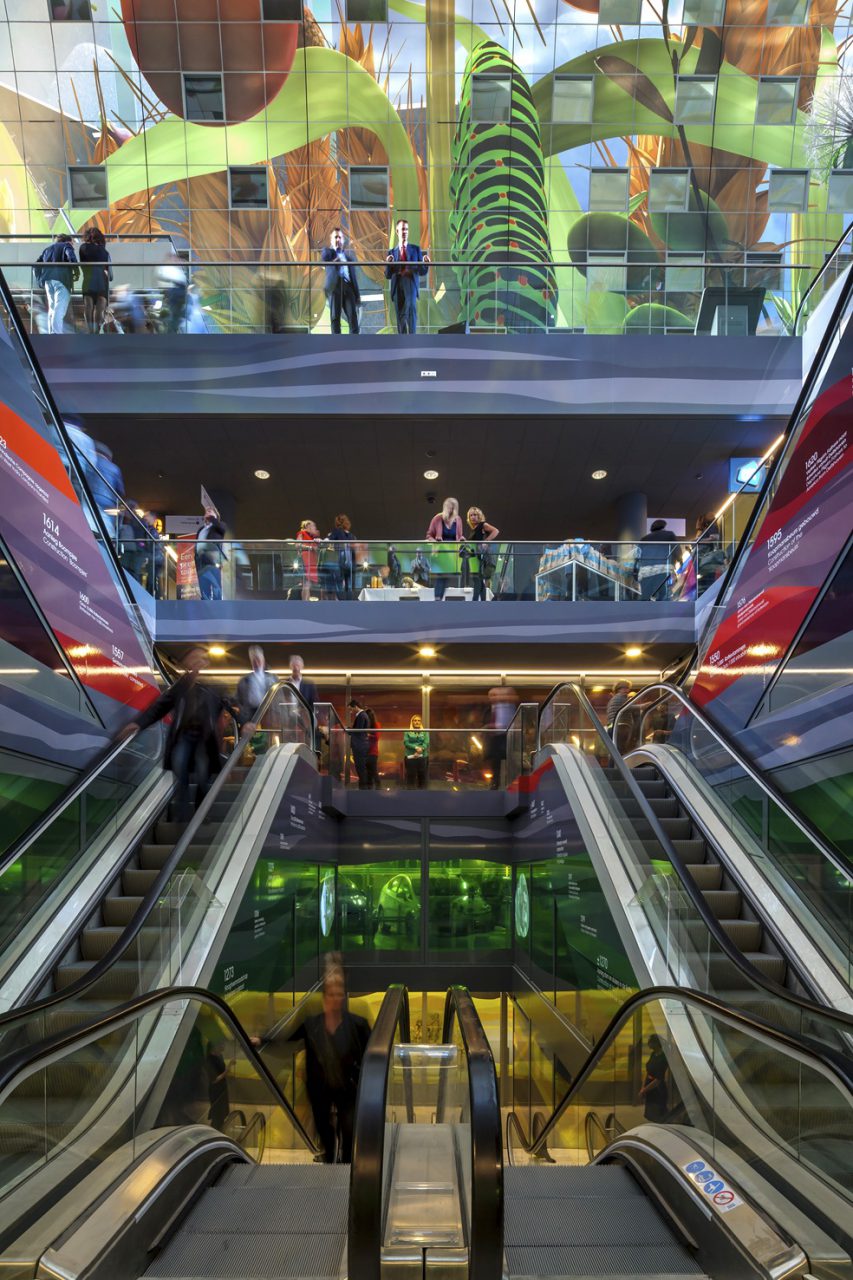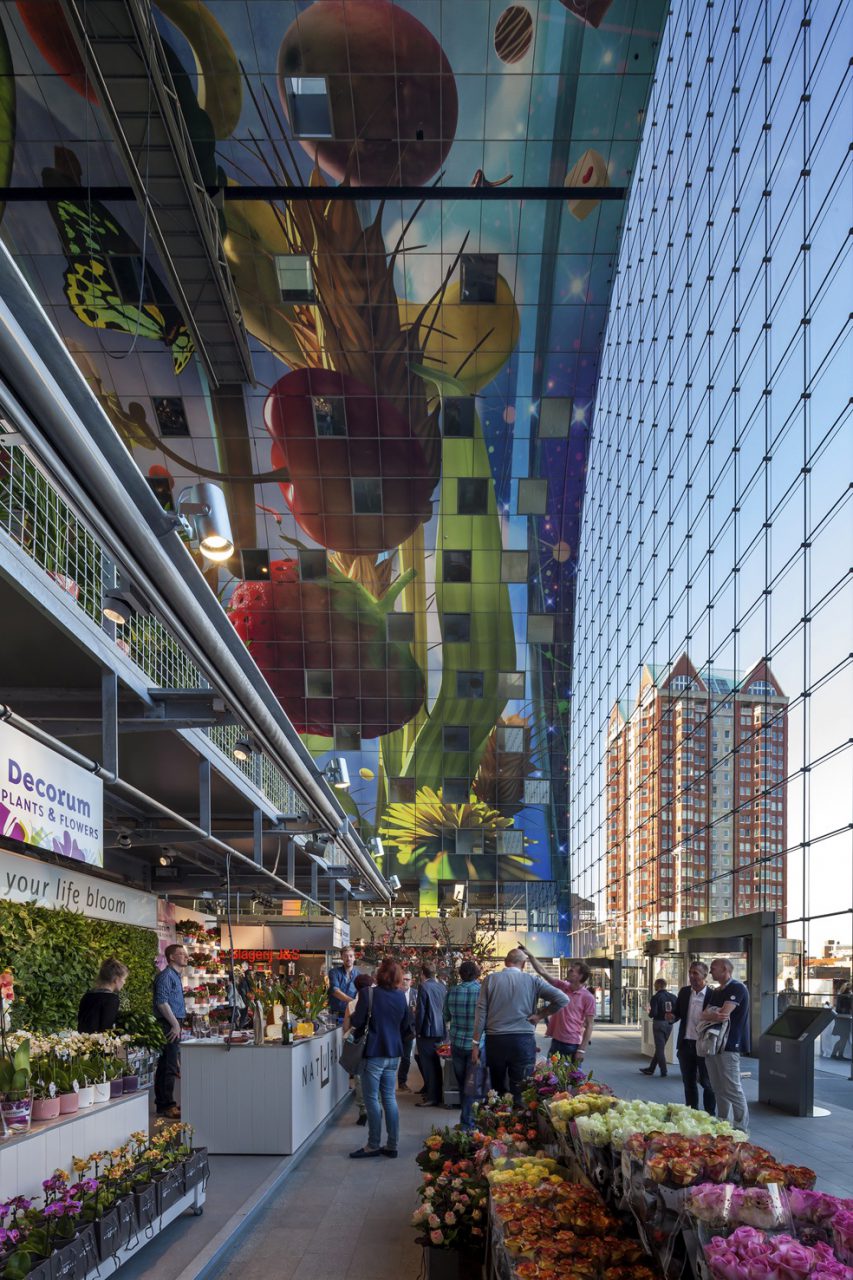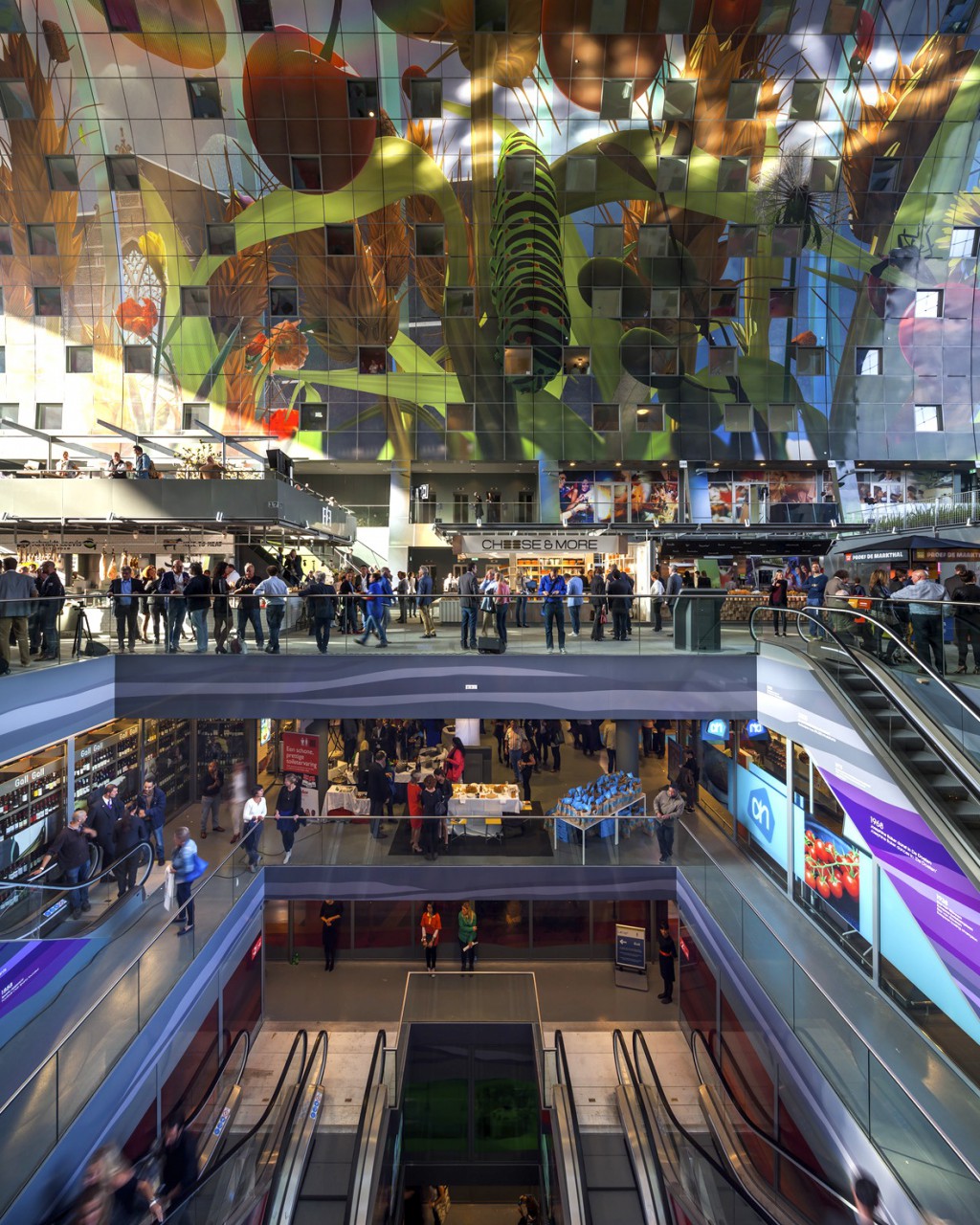 4. What are your current projects and what are you planning for the future?
Our concepts are appreciated far beyond the Dutch borders. Mothership and artist Margriet Smulders have been working together to create 3 mind-blowing ceilings for a new 17.000 square meters shopping mall in Germany, the Ems Galerie in Rheine. The Ems gallery is a project of Hermann Klaas Entwicklung. Mothership was invited by interior architects Thomas Schaper and Marielle Wichards to help make the gallery a showstopper. We are also focussing on the redevelopment of international airports. Visitors of Dutch airport Schiphol, Departure Hall 2, can already enjoy a beautiful artwork realised by Mothership and motion designer Eline Wieland. A pillar in the middle of a multi-branded high fashion store, covered with flexible LED-screens that also covers part of the adjoining ceiling, shows images of Dutch skies, blossoming cherry trees, the world's highest towers, fluttering hummingbirds and imposing mountain ranges. The artwork takes people on a trip around the world. More art projects on airports around the world are being developed. Mothership is also working on projects in Abu Dhabi and Dubai in the United Arab Emirates.
5. Where is your favourite spot in your hometown and why? Your favourite location abroad?
Favourite spot in my hometown Rotterdam is the river Maas and the port of Rotterdam. Here you can really enjoy the open space and the greatness of this city. Rotterdam is home to he biggest port of Europe and here you really feel connected to Rotterdam's rich 'nautical' history in which water played such an important role. Water also plays a big part in my favourite place abroad: Venice. It's epic grandeur, the labyrinth of small streets and waterways, and the glorious architecture. This city is drenched in art and history combined with the Venetian Art Biennale makes it a unique place for me.
Art by Jorge Bakker in Rotterdam and Eline Wieland in Schiphol Airport, Amsterdam