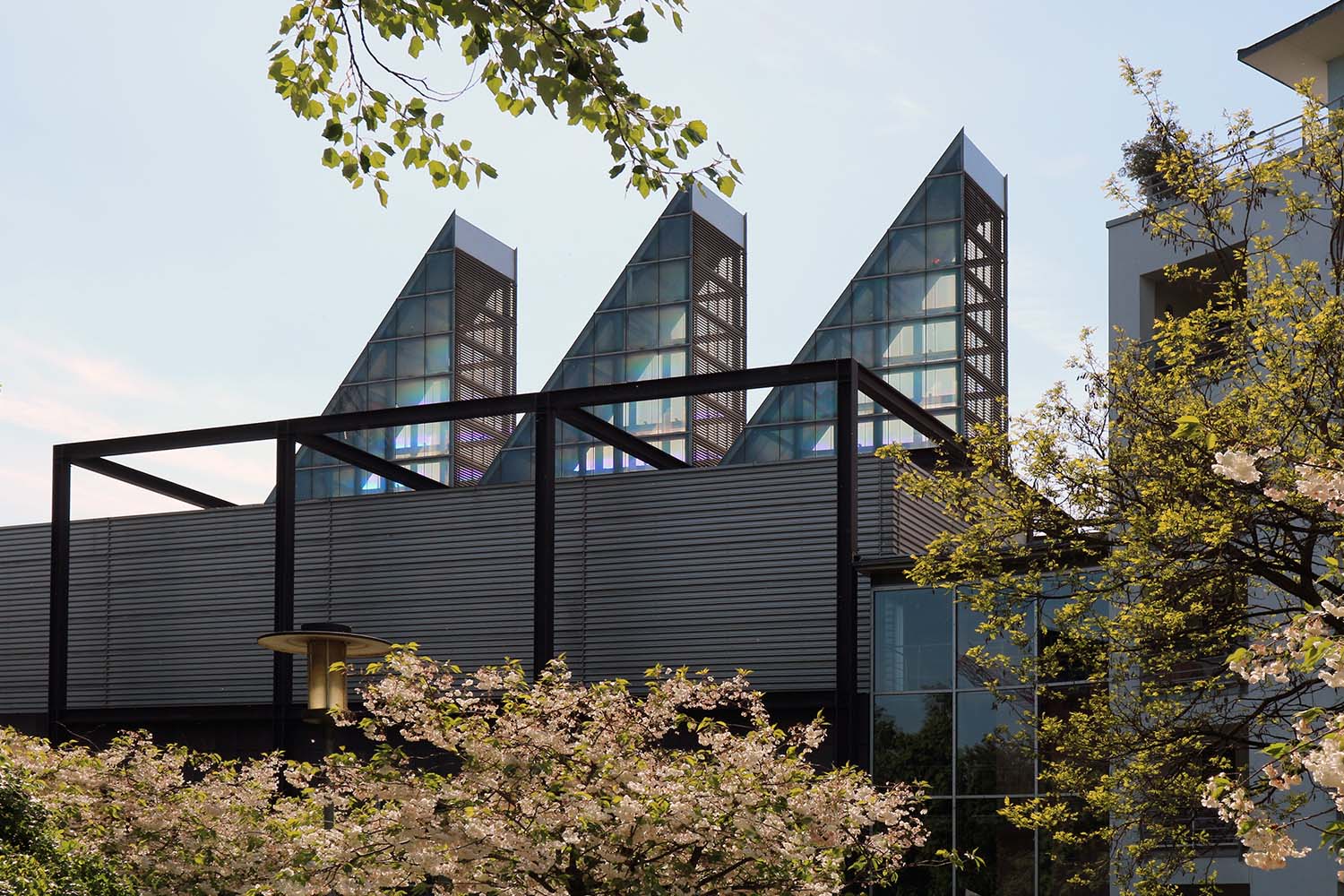 The German version: here.
"Nothing stays the way it was."
("Be open to innovation.")

"Kölsches Grundgesetz" or Cologne Constitution with 11 sayings ("op Kölsch") about life.
Whoever comes to Cologne for the first time sees a chaotic multiformity, through which a considerably wide river flows. The city's puzzle-like face consists of vestiges of the Roman era, 1950s filigree, steel-and-glass towers, palatial residences with two-storey gables and this black colossus of a church that towers over everything, no matter your perspective as you toward the cathedral square. Forever and ever, amen. Cemented fast. Hardened. Immovable. Or so it was thought, since things were only built, adjusted, and expanded at and around this gothic giant.
In order to avoid the heart attack caused by this teeming architecture, I suggest that those arriving by train take the exit at the KölnMesse/Deutz station (those arriving by car who wish to evade the knotty mess that is Cologne traffic should also park here). Try it, because then this place becomes an urban-Rhine landscape painting. After you have gotten a feeling for how tremendously large the exhibition centre property is, have headed past the KölnTriangle, and are standing at the Kaiser Wilhelm equestrian statue, an adjective most unusual for Cologne may come to mind—beautiful! (With an exclamation point.) To keep this sense of goodwill afloat, continue with the M&M tour (Messe & MediaPark tour). This tour consists in part of the Via Culturalis, the spiritual-cultural-political heart of things, and more so of the Via Sacra, the large ring route at the edge of Cologne's old city, which gives the visitor a sense of how Cologne acted as a medieval metropolis. The M&M tour starts with the Koelnmesse and ends at the MediaPark; it is not always the prettiest side of the fourth-largest city in Germany, but it is certainly one of the most exciting, from an architectural point of view. Guaranteed? No, there's too much to see for that, the distractions are too great, the roaring too vibrant. Clusters are groups, accumulations, a swarm. The architectural agglomeration is enormous. For visitors, the XXL swarm on an XXS area has an advantage: in this dense cluster-city, one can be in the Roman era one moment and in the plans of the Koelnmesse 3.0 the next. In music, the word cluster stands for a sound structure whose tones lie close to one another. Cologne, you sound good.
Koelnmesse: Huge, Forthcoming Possibilities
Rhine: Panorama and Urban Splendour
Central Train Station: Arrivals and Departures
MediaPark: Multi and More Cologne
"An especially striking example of a very early, pronouncedly large-format and largely successful urban service delivery."

Stefan Köhler, German National Library of Economics – Leibniz Information Centre for Economics on the MediaPark
Home and hotels
"We don't know it, we don't need it, moving on."
("Be critical if innovations get out of hand.")


"Kölsches Grundgesetz" or Cologne Constitution with 11 sayings ("op Kölsch") about life.