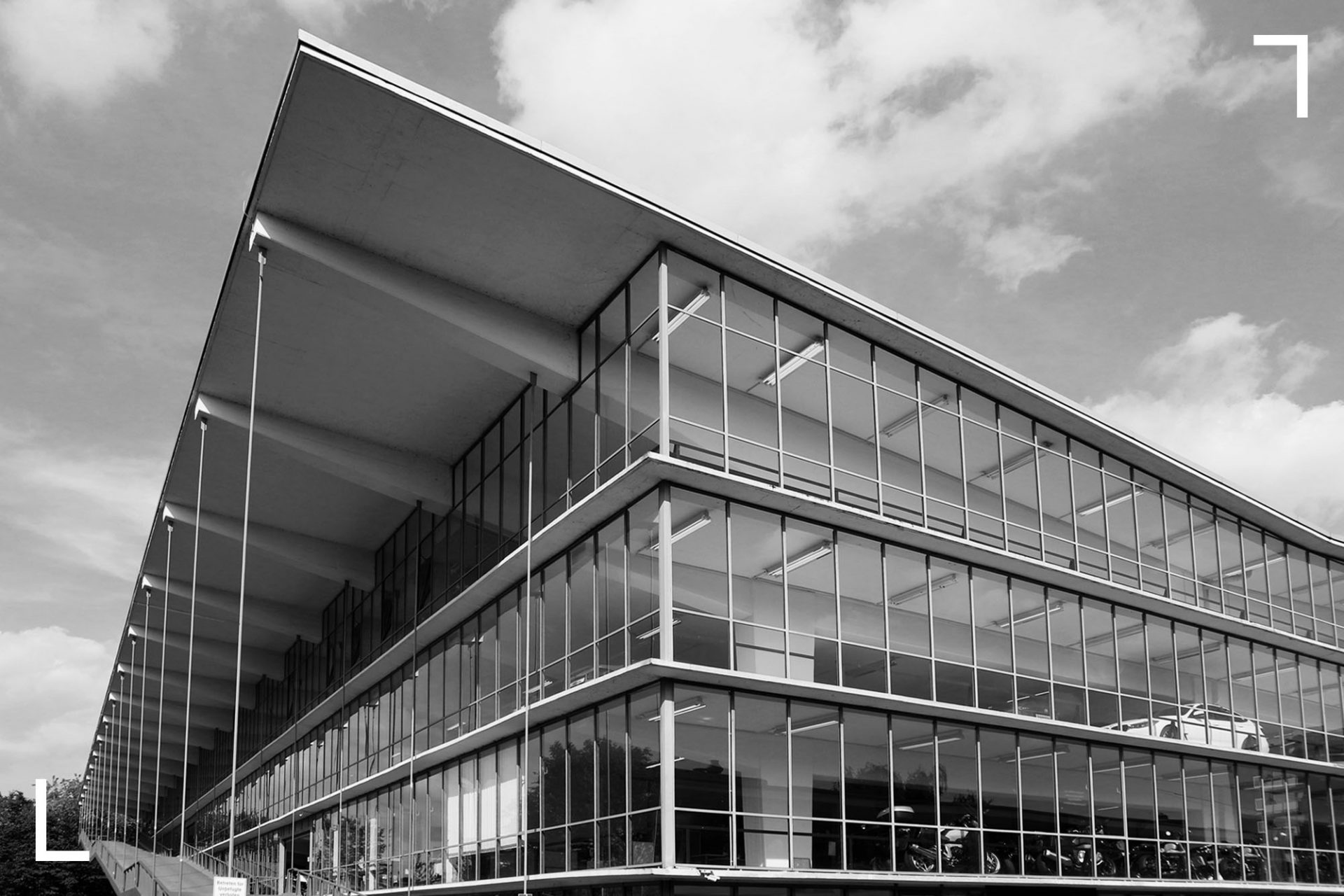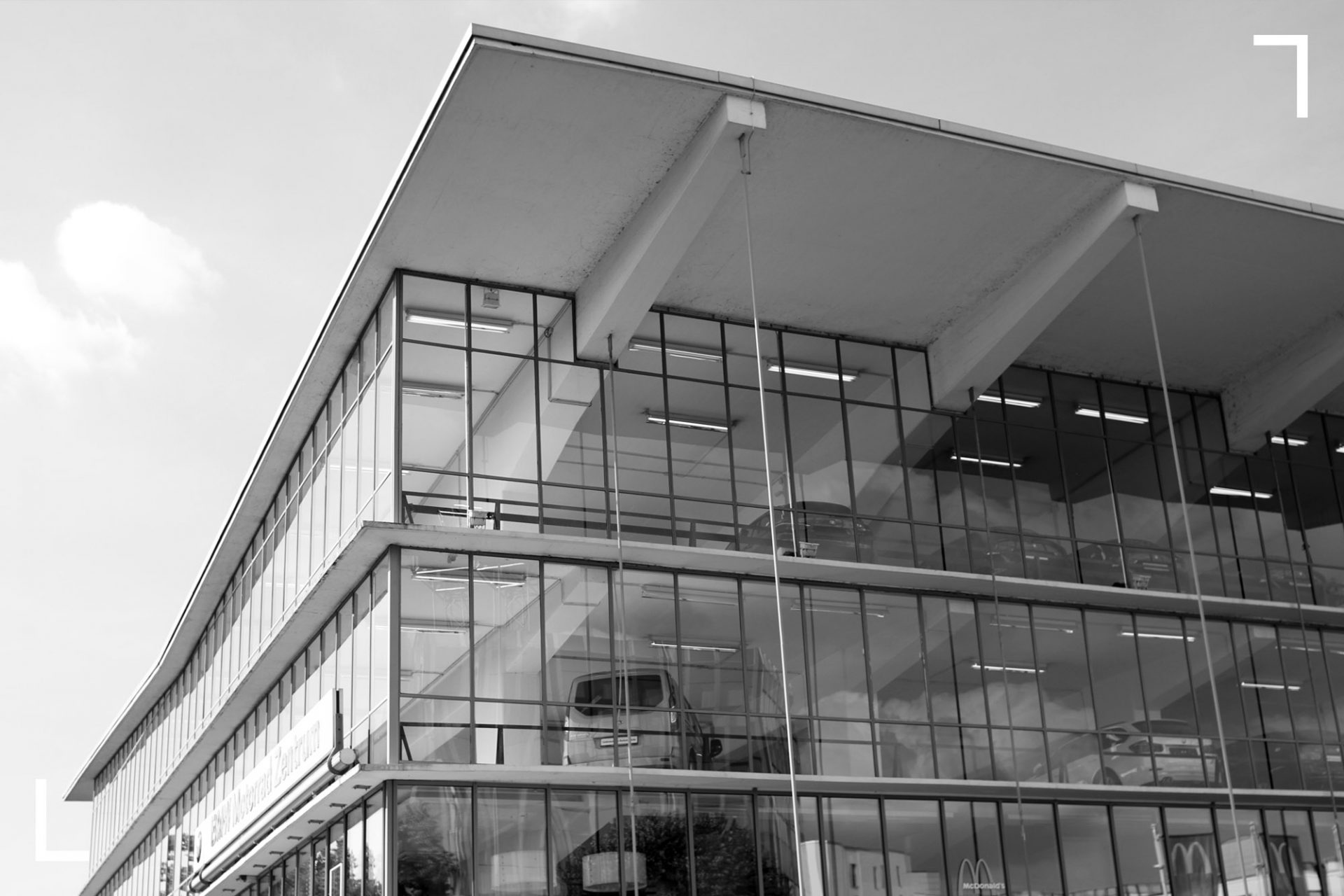 The German version: here.
Once I imagine away the whole hoopla of flapping banners and the orgy of neon signs, I get an idea of the unbelievable lightness and transparency of the first large-scale car park in Germany. The car park, which was open to the public at the time, was constructed with 500 parking spaces. What a sensation, at the beginning of the 1950s! The economy was humming, and cars along with it. The urban planners and architects of post-war modernism banked on the car-friendly city. In Düsseldorf, P.S.E. soon also constructed a small motel next to his filigreed glass box, very much according to the U.S. example. In this elevated building, there were twelve guest rooms and a restaurant. Underneath, there was room for more cars.
Today, there is only sweet-and-sour duck in the Chinese restaurant, close to a fast food diner in the main building. The entire ensemble has been protected as a historical monument since 1985, thanks to its significance to architectural history. The four-level car park is delicately framed and fully glassed-in. Both of its outer entrance ramps casually, easily hang down from the protruding concrete roof supports. The Haniel Garage is not just to be seen as a contemporary functional building, but as the then-young regional capital's clear statement as to an internationally connected future.